ADS-B Out, are you prepared for the change?
ADS-B OUT (Automatic Dependant Surveillance – Broadcast) requires that the aircraft transmits its own GPS position via the Mode S transponder, regardless of whether the aircraft is being interrogated by a ground radar or by other aircraft's TCAS. The GPS source must meet high accuracy and integrity requirements only available from a qualified WAAS GPS.
The European airspace mandate for ADS-B Out is effective from June 2020, and from January 2020 for US operations.

Understanding the ADS-B 2020 mandate.
Harry Lees, our principal European avionics consultant has over four decades of experience working across various types, here he explains the basics of ADS-B and why action is required sooner than later in your aircraft maintenance routine.
Honeywell & Gama Aviation discuss the ADS-B Out mandate.
With the deadline to the ABS-B Out mandate less than 2 years away our expert Harry Lees, will discuss how to best implement the required changes to your airframe and avionics suite to ensure your continued flying integrity.

ADS-B Out Expert Discussion Forum.
See the recorded live stream of our expert discussion forum conversation about the upcoming ADS-B Out mandate with our two experts, Harry Lees, Principal Avionics Consultant and Stewart Toye, Senior Honeywell Field Support Engineer (Avionics) hosted by Gama Aviation's Chief Marketing Officer, Duncan Daines.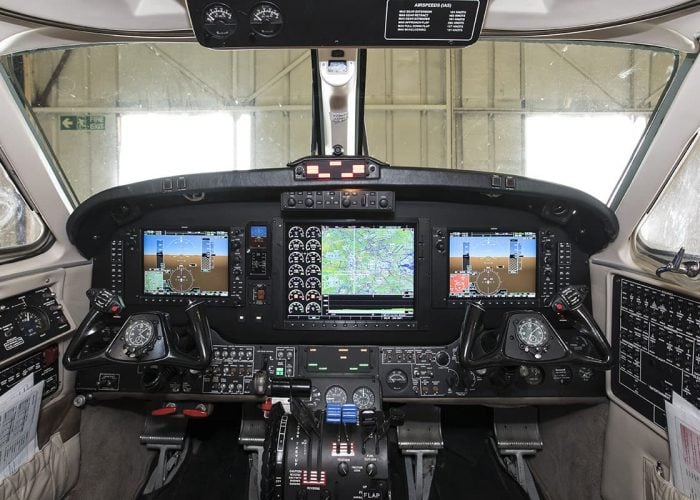 ADS-B Out solutions for the King Air
As a Beechcraft service centre and major distributor for Honeywell, Rockwell Collins, Garmin, etc. we have a range of solutions for King Air aircraft including:
European Rockwell Collins Proline 21 avionics equipped King Airs
Earlier-generation B200/300 aircraft with Rockwell Collins EFIS 85 flight displays and ProLine 11 radios
Older 90/200 series aircraft
Read more
ADS-B Out for Jets
As a major distributor for Honeywell, Rockwell Collins, Garmin, etc. we have a range of solutions for a wide variety of business aircraft including:
Premier 1 series
Hawker series
Citation series
Challenger 600 series
Global series
Gulfstream GIII, GIV, GIV-SP