[activecampaign form=1]
ADS-B Out, are you prepared for the change?
ADS-B OUT (Automatic Dependant Surveillance – Broadcast) requires that the aircraft transmits its own GPS position via the Mode S transponder, regardless of whether the aircraft is being interrogated by a ground radar or by other aircraft's TCAS. The GPS source must meet high accuracy and integrity requirements only available from a qualified WAAS GPS.
The European airspace mandate for ADS-B Out is effective from June 2020, and from January 2020 for US operations.

Understanding the ADS-B 2020 mandate.
Harry Lees, our principal European avionics consultant has over four decades of experience working across various types, here he explains the basics of ADS-B and why action is required sooner than later in your aircraft maintenance routine.
The ADS-B Out mandate is fast approaching. Are you ready?
Why you should complete the mandate NOW! Before it's too late.
As we get closer to the date, pressure is building. With installation costs increasing and demand for upgrades rising, NOW is the time for your ADS-B out upgrade.
We have the capacity now, so don't put it off and beat the 2020 mandate!
Fill out your details to receive a free quote for your aircraft on your ADS-B upgrade costs.
Honeywell & Gama Aviation discuss the ADS-B Out mandate.
With the deadline to the ABS-B Out mandate less than 2 years away our expert Harry Lees, will discuss how to best implement the required changes to your airframe and avionics suite to ensure your continued flying integrity.

ADS-B Out Expert Discussion Forum.
See the recorded live stream of our expert discussion forum conversation about the upcoming ADS-B Out mandate with our two experts, Harry Lees, Principal Avionics Consultant and Stewart Toye, Senior Honeywell Field Support Engineer (Avionics) hosted by Gama Aviation's Chief Marketing Officer, Duncan Daines.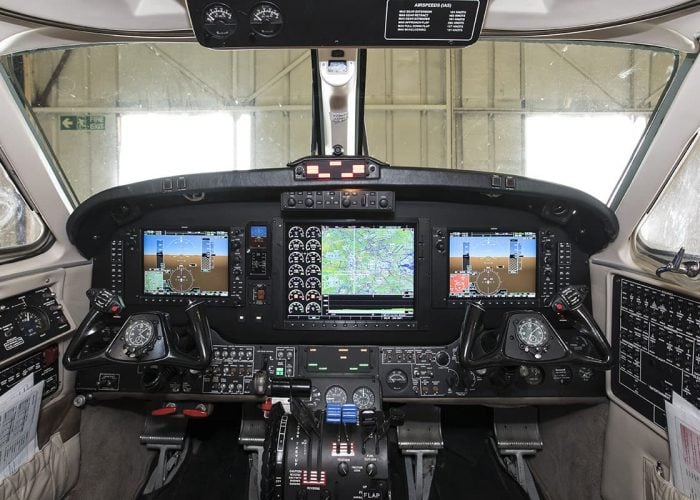 ADS-B Out solutions for the King Air
As a Beechcraft service centre and major distributor for Honeywell, Rockwell Collins, Garmin, etc. we have a range of solutions for King Air aircraft including:
European Rockwell Collins Proline 21 avionics equipped King Airs
Earlier-generation B200/300 aircraft with Rockwell Collins EFIS 85 flight displays and ProLine 11 radios
Older 90/200 series aircraft
Read more
ADS-B Out for Jets
As a major distributor for Honeywell, Rockwell Collins, Garmin, etc. we have a range of solutions for a wide variety of business aircraft including:
Premier 1 series
Hawker series
Citation series
Challenger 600 series
Global series
Gulfstream GIII, GIV, GIV-SP