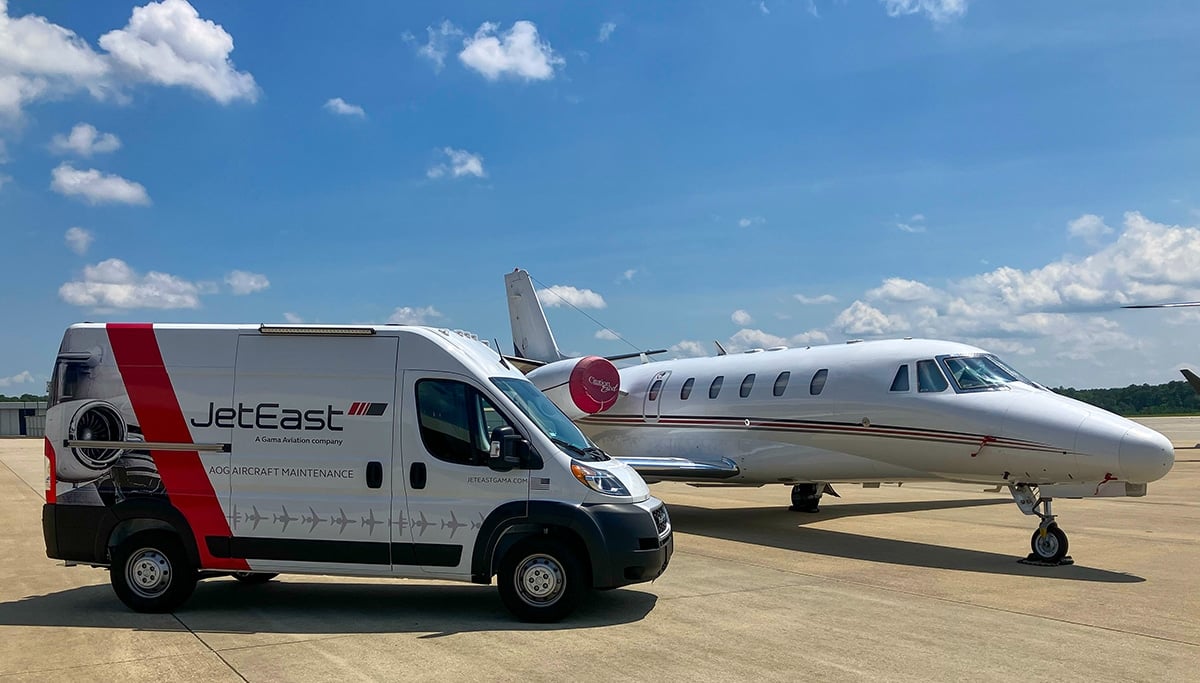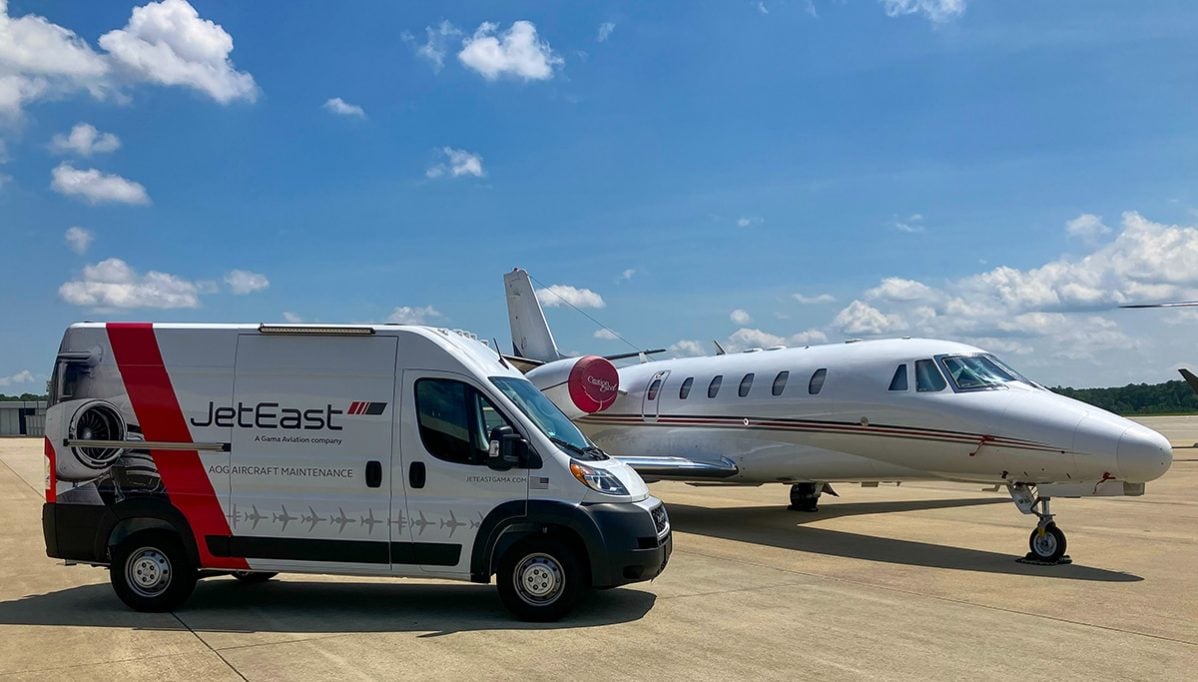 Gama Aviation sells Jet East for US$131 million.
Gama Aviation Plc today announces that it has conditionally agreed to sell the Group's US MRO Business, Jet East, to West Star Aviation for a value of approximately US$131 million on a cash free/debt free basis.
Deal highlights
The deal ascribes an enterprise value of US$131 million for the Group's US MRO business.
Net proceeds from the sale of Jet East are approximately US$100 million.
The sale is contingent on Shareholder approval at a General Meeting which is to take place at 09:00am on 3 November 2023 and the transaction is expected to be completed shortly thereafter.
Irrevocable undertakings to vote in favour equivalent to 50.3% of the issued share capital (sufficient to pass the resolution) have been received.
Directors of the Company will review the capital requirements of the Group and expect to return net proceeds to Shareholders envisaged to be not less than 55 pence per share on a fully diluted basis including options.
The sale will materially benefit the Group's stakeholders.
Marwan Khalek, Group Chief Executive, Gama Aviation Plc commented;
"After interest from several parties, we are delighted to have agreed the sale of Jet East to West Star Aviation. I believe the new owner will be an excellent guardian of our valued strategic relationships and, importantly, the people that deliver critical services to our customers every day.
The Board and I have long since believed that the Group has significant underlying value and the resultant proceeds from this transaction clearly affirm this perspective. Collectively we will now consider how the net proceeds of the transaction will be deployed to further the strategic ambitions of the Group, support the continued hard work of our talented teams as well as rewarding the loyalty and support of our Shareholders from this significant value realisation event.
This deal provides Gama Aviation the appropriate capital to allow us to capture the tremendous opportunities we have in our Special Mission, Technology & Outsourcing and Business Aviation strategic business units. It is an exciting new chapter for us all as we celebrate our 40th anniversary as a business.
Finally, I would like to thank the entire Jet East team for their considerable efforts and achievements under the leadership of Stephen Maiden. We wish them continued success as they embark on their own new chapter."
Background and Rationale to the Disposal of Jet East
The Group first provided aircraft maintenance services in the United States in 2012. In January 2021 – following the 2020 disposal of its US aircraft management business to WheelsUp – the Company announced the acquisition of Jet East (a US full-service business aviation aircraft maintenance provider). The aggregate consideration payable by the Group was up to US$11.9 million, including the assumption of debt. The transaction structure also involved the management team of Jet East participating in a shadow equity scheme.
The activities of Jet East were combined with the existing maintenance activities of the Group in the US, with the resulting entity trading as Jet East. In 2020, the existing US MRO business generated $38.6 million of revenues and in the same period the Jet East business generated $28.2 million of revenues.
Jet East has subsequently performed strongly, benefitting from a highly committed management team, a complementary nationwide network of operations, strong customer relationships and cost savings from rationalisation of operations. There has also been considerable investment totalling some US$25 million to enable growth including setting up new facilities in Millville, Las Vegas and Statesville.
Jet East reported revenues of US$79.2 million in 2021 and adjusted EBIT of US$(8.0) million. In 2022, Jet East reported revenues of US$118.2 million (49% constant currency growth) and adjusted EBIT of US$1.3 million. In H1 2023 Jet East reported revenues of US$70.7 million (27% growth compared with H1 2022) and adjusted EBIT of US$0.9 million.
In Q4 2022, the Company was approached by The Sterling Group, a US private equity group which owns West Star Aviation (a provider of maintenance, repair, and overhaul ("MRO") services to the business aviation industry) about the possibility of acquiring Jet East in order to combine it with West Star Aviation. Following a period of negotiation and due diligence on Jet East, the Disposal for a transaction value of US$131 million has been agreed between the Company and The Sterling Group.
For more information see: https://www.gamaaviation.com/investors/rns-regulatory-news/ for the full RNS or https://www.gamaaviation.com/investors/reports-and-presentations/ for the shareholder Circular.