Apprenticeships

Your decisive advantage
Our purpose is to provide our client with the means to deliver decisive advantage. In an ever-changing world, achieving that aim is a constant challenge. It requires us to keep pace with new technologies, systems, methods, equipment, and platforms some of which don't yet even exist. This is why we need talented people at all levels of our organisation; team members that will make a difference, meeting our customers' requirements and pushing the business forward.
As an apprentice you'll be treated as part of the team from day one; learning, contributing, and growing so that at the end of the period you'll have a body of work to be proud of and a platform upon which to build – your decisive advantage.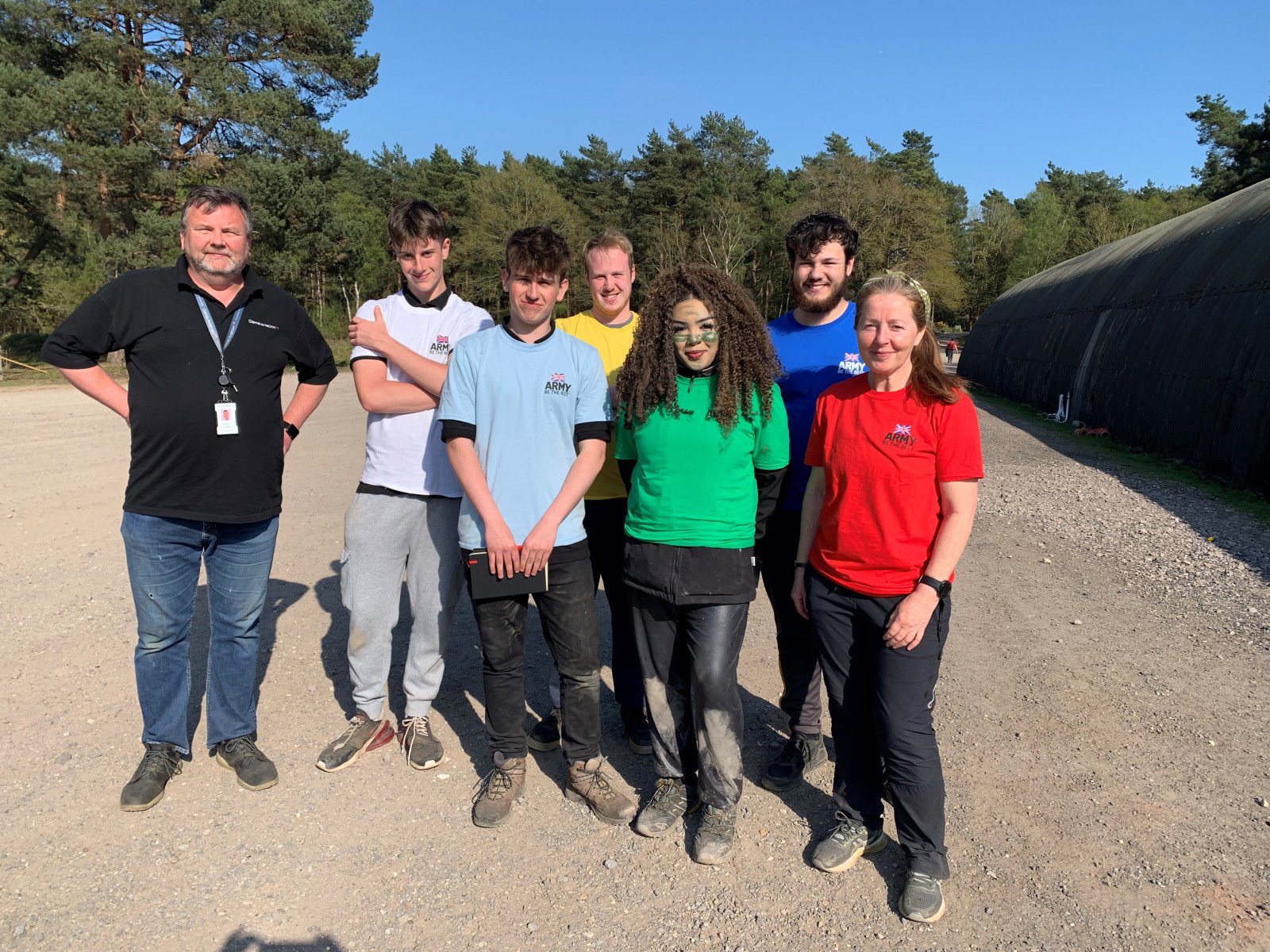 Army Challenge Team Day
In late April, our team of intrepid apprentices took on an Army Challenge Day at Longmoor Camp with 11th Security Force Assistance Brigade. The day involved a range of team building exercises that provided an appreciation of Army training from mine clearing to mental agility tests. The day, delivered as part of the Armed Forces Covenant, is probably best described by Josh Legg, from our 2021 apprentice cohort:
"The first-year apprentices and supervising staff embarked on the southeast challenge day at Longmoor Army training camp. We were taken around by different members of the Army to eight different activity stations around the camp itself. Personally, I really enjoyed the activity day as they taught us about the different roles in the forces and how to properly work in a team. I learnt a lot and took from it several of their core principles including courage, integrity, leadership as well as a newfound respect for the Army. I recommend this event as well as similar events as I believe it will help build a stronger connection within the company. "

Miles story
For Miles Weekes, 23, living under the Heathrow Airport flight path in Maidenhead – and close to a grass airfield – meant he grew up watching planes ranging from large passenger jets to small piston engine aircraft. Links with aviation run in the family; his grandfather was one of the construction engineers for Terminals 1 and 2 at Heathrow, so it was no surprise that he was drawn to engineering when he decided early on that he wanted to go down the apprenticeship route.
Miles explained: "I knew I didn't want to go to university. At 16, I started an eight-month engineering apprenticeship in Bournemouth. Six months in, we were taken round Bournemouth Airport and the company wanted two candidates to do the new aeronautical pathway. My hand went straight up. I spoke to my parents and stayed in Bournemouth."
Miles enrolled on the Level 3 Aeronautical Engineering apprenticeship with Cobham Aviation Services (now Draken Europe) on his 17th birthday, which led to a job afterwards. He joined us at Bournemouth Airport in 2019. Fortunately, he said, we haven't been too badly affected by Covid-19. He achieved his A license, and started a Level 4 apprenticeship in November, which will lead to his B Licence.
"As a B Licensed Aircraft Engineer, I will be able to undertake more complex tasks and certify my own work and that of others." Miles explained. "I'm currently working on King Air business aircraft and we also work on larger Bombardier business jets. We fly a lot of celebrities as well as an air ambulance aircraft, which transports patients from the Channel Islands to mainland hospitals. It's really interesting working on different aircraft and, eventually, there is scope to work all over the world as these aircraft operate everywhere. The complexity makes it interesting but also stressful! I can be working on anything from the flight controls to the engine, landing gear or fuselage. It's a lot of responsibility and keeps things new and exciting."
Click here to find out more.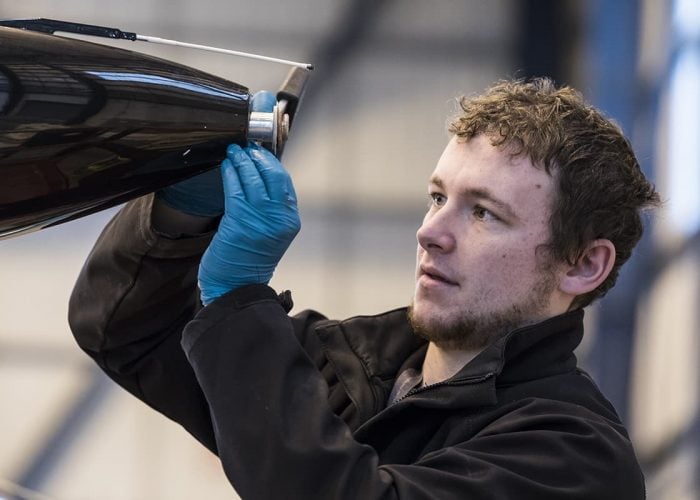 What we will provide you:
Vocational training provided by experts in their field who have a deep passion for their work.
Help to achieve your goals as an Apprentice; we are here to make sure you get the most from the experience.
Real work. You won't make the tea or work on abstract projects. You'll be part of a team and expected to contribute and most of all learn a trade.
An environment to help you become accustomed to working life in a profession. We'll support you and enrich your experience away from your day-to-day responsibilities. You can get involved in volunteering, inspiring others through our STEM inspiration programme or talk to other experts in other areas such as the clinical team.
Pay commensurate with the apprentice level that you join us on.
Holidays – you'll need them as we expect a lot from our apprentices when they are at work.
Why not register?