Enjoy the benefits of working for us
We've worked hard to make sure we have a great benefits package for our people that can be tailored to your needs with a mix of standard, voluntary and opt-in salary sacrifice benefits that not only support you but also your immediate family.
(A quick note: We are an international company therefore these benefits can change by region. The examples are the benefits available to our UK employees.)
Fitness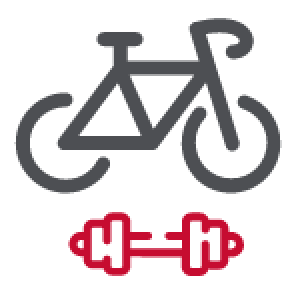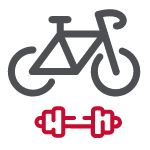 Physical health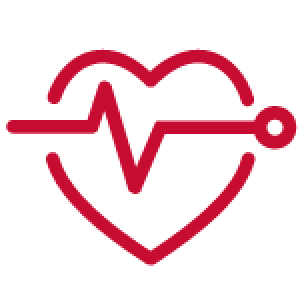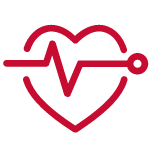 Mental health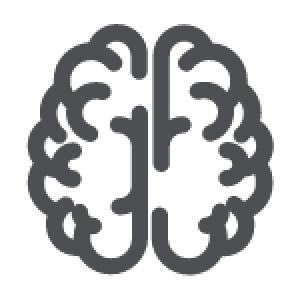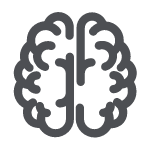 Social value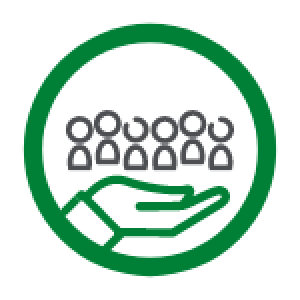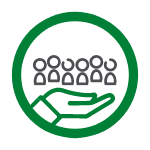 Family benefits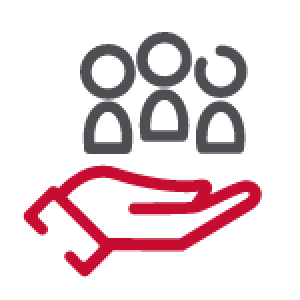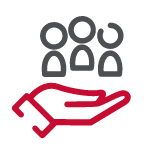 Financial wellbeing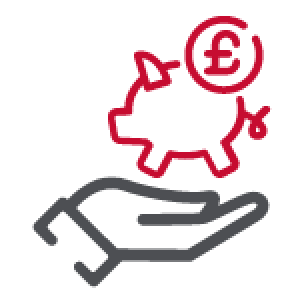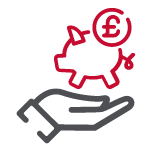 Perks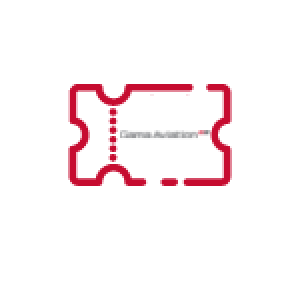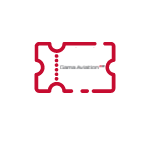 Our wellbeing wheel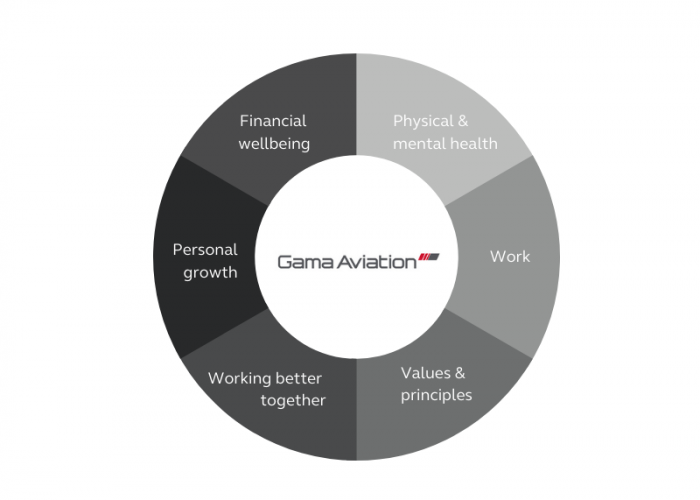 We work hard to provide a benefits package and employee experience that attracts great talent and allows you to grow with the business. Here are just a few examples of the ways we have delivered on that promise:
Moved from a collection of old hangars to a 130,000 sqft facility in Bournemouth. The facility was substantially improved providing excellent back office, catering, meeting and engineering facilities.
Moved our global HQ, myairops, Special Mission and Business Aviation teams to a refurbished floor in Farnborough's Templer building.
We have built a new facility in Inverness to support our Air Ambulance crews. This follows similar buildings in Glasgow & Aberdeen.
Supported our people through the COVID-19 pandemic, minimising job losses & furlough, increasing our Leadership communication and wellbeing support during this difficult period.
We listened to our people and their wish for a more flexible approach to ways of working going forward and have adopted a hybrid working arrangement (for suitable job roles within the business).
Physical & Mental Health
Safety. We are an aviation company, a highly regulated, safety critical business. Therefore, we take safety very seriously across all our working environments whether that is at the controls of a Gulfstream G650, conducting a large maintenance check on an Airbus H145 or lifting an item within an office.
WeCare. WeCare is our employee assistance program; a 24/7 online GP, mental health support service, get fit programme and more. Using your phone, tablet or desktop, our people have access to thousands of experts, all from the comfort of home. Whether they need to access a GP quickly, need mental health support or want to stop smoking, WeCare is here to help.
MyGym. Access to over 3,000 gyms and health clubs around the UK including digital fitness apps.
Flight Club. Our private Strava channel where friendly competition is entered into and top tips are shared between members.
Your Mental health. We understand the importance of good mental health, as well as physical health, and have qualified mental health first aiders and champions throughout the business who are there to support at any time.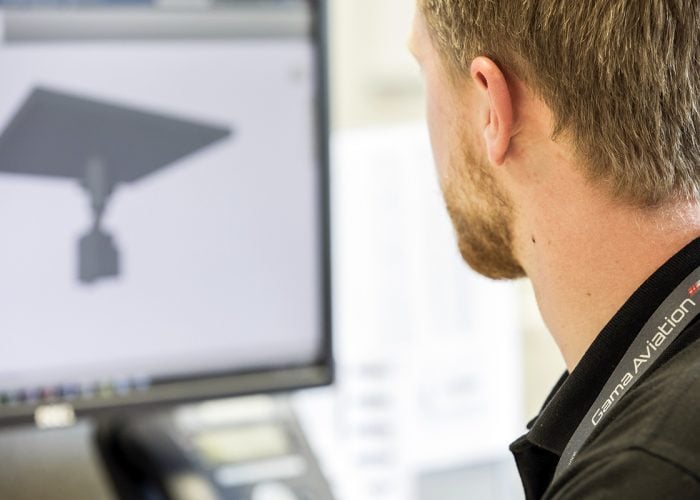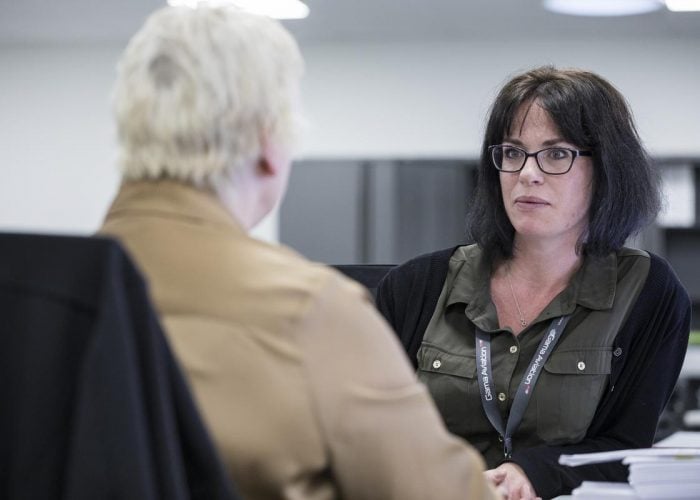 Work
Workplace experience Providing a safe, equitable and professional working in environment is key to enabling the performance of our people. It is an area we have substantially invested in (over £10m) and will continue to do so.
You We will support you, invest in you and develop your skills. In return we'll set you performance targets and work with you to achieve them as it is in the interest of us all that you do.
Values & Leadership
Our purpose & values We publish our purpose and values for you to uphold and hold the leadership accountable to. This isn't a one-way street and you are encouraged to feedback with constructive thinking and actions.
Townhalls Once a month we hold Group Townhalls. This offers everyone the chance to hear from the Executive team and ask questions to them on any subject. Worried about causing controversy? No problem, questions can be asked anonymously.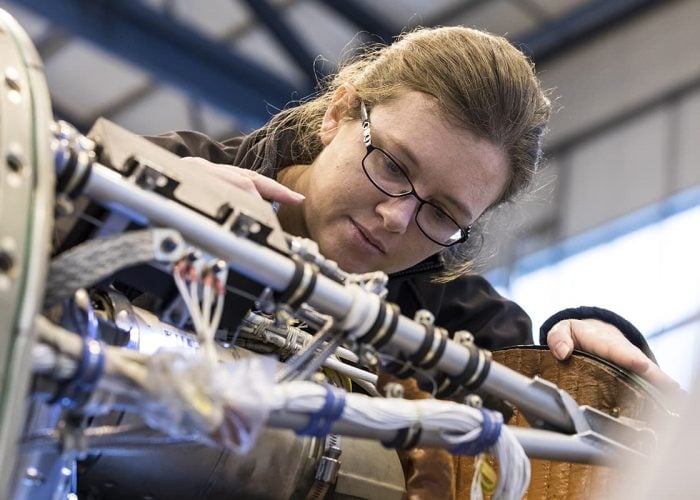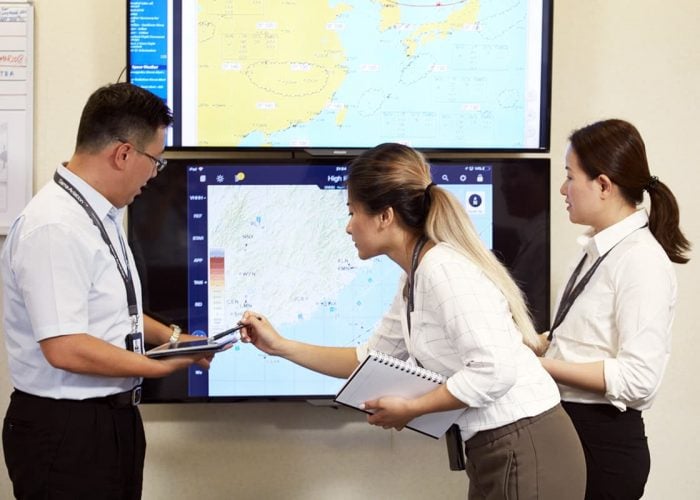 Working better together
Lunch & Learns We have a series of Lunch & Learns running that anyone in the company can hold on any subject they wish to. The purpose is solely to share our passions and create connections beyond the typical topics of work. Topics have been as varied as how to read financial statements to stand-up paddle boarding!
Employee voice We encourage our people to get involved in some of our major decisions as a business. Our people have made decisions on projects such as: carbon offsetting and hybrid working.
Personal development & growth
Learning Ask a pilot or an engineer and they have a responsibility to continue learning. We encourage this same discipline across our people as the more we understand the better we can deliver our purpose and values.
Career development Our business has grown significantly from its humble beginnings as a single aircraft operation in 1983. Through this time, it has relied on the development of all levels of our people to drive that growth. People have moved countries, grown from a graduate position to an MD, built large teams, delivered whole new capabilities. If you are ambitious, hungry to develop and hone your skills, then you'll have every opportunity with us.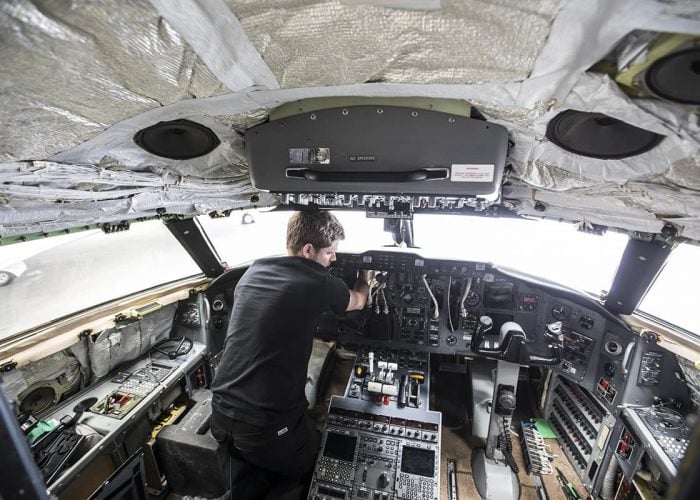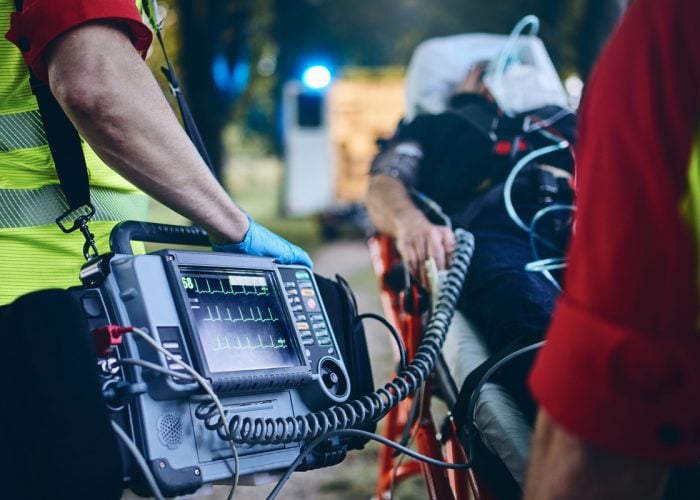 Financial wellbeing
Pay & rewards Through your combined package you'll be rewarded for your contribution to delivering and growing our business. What's more we'll keep regular tabs on inflation and other take home wage pressures including market trends.