Apprenticeships and skills development practices
Your commitment
In agreeing to this charter, you are acknowledging that your organisation will undertake best endevours to build skills, develop employees and attract Apprentices based on the contracts signed between you as a supplier and Gama Aviation.
At a minimum standard of best practice, we would expect you to:
have a planned, annual quota of Apprenticeships that will be offered by your business (or have a plan based on the contract value and term to put this into place)
use those Apprentices to conduct work associated with the requirements placed on you through our procurement of your products and services
provide adequate time for on the job training for existing employees to hone their skills
work with other members of the supply chain to provide micro-placements to build competency, knowledge and develop skills within the contract ecosystem (this does not extend to formalised or certified training)
work within the supply chain (and Gama Aviation) to promote STEM subjects and the application of STEM subjects within aviation and/or medicine
provide opportunities for Year 10 and Year 12 students to experience the workplace, through one week workplacements
support ex-service personnel from the Armed Forces transition into the commercial world by assisting them with work placement and/or other skills required to obtain and maintain employment such as CV writing, interview techniques, mock interviews, etc.

Furthermore, we additionally expect:

apprentice and work experience placements are to be afforded equal employment opportunities and treatment through non-discrimination on the grounds of especially ethnic origin, sex, age, sexual orientation, personal political or religious beliefs.
mechanisms are to be in place to allow apprentices and work experience placements to associate freely and communicate openly with their line manager regarding working conditions without fear of harassment, intimidation, penalty, interference or reprisal.
work experience provision for Year 10 and Year 12 students must have appropriate safe guarding and safety at work assesments. Work placements for those still in education must be agreed with the educator prior to commencement.

Our commitment

For more information on Gama Aviation's own employment practices, click on one of the links below: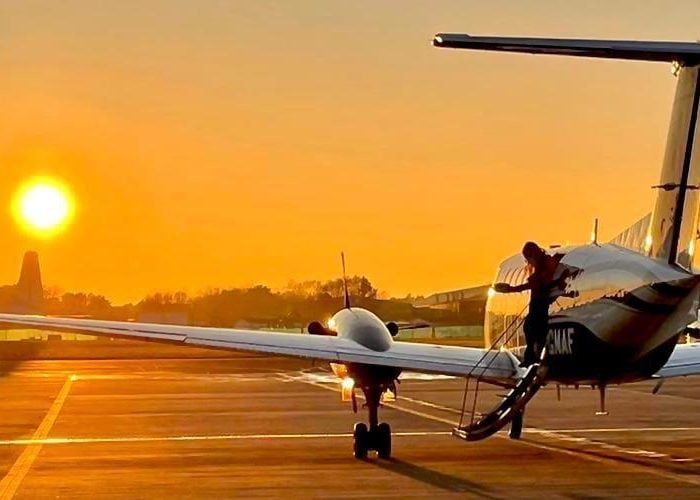 Sign up to our charter here
As a trusted partner we believe you have a vital role in helping us become better, and we in turn, can help you achieve the same. This virtuous circle creates strong, sustainable economies, where society at large benefits. Being "Authentic & True", recognising our dependencies on one another is not easy but we must challenge each other to improve.
As a partner we are asking you to sign-up to our charter such that we may help each other improve the delivery of our social responsibilities. In this respect, the charter represents a minimum standard of best practice that is applied to our business.
Benefits of signing up
Recognition as an approved Gama Aviation supplier
Possibility of winning more business from us
You can apply the same standards to your own suppliers
Tangible delivery of Social Value through the economy
The development of sustainable supply chain networks
Do you need more information before signing up?
Simply click on a link below to navigate to a section of our charter to learn more.
Help us to make our supply chain more sustainable