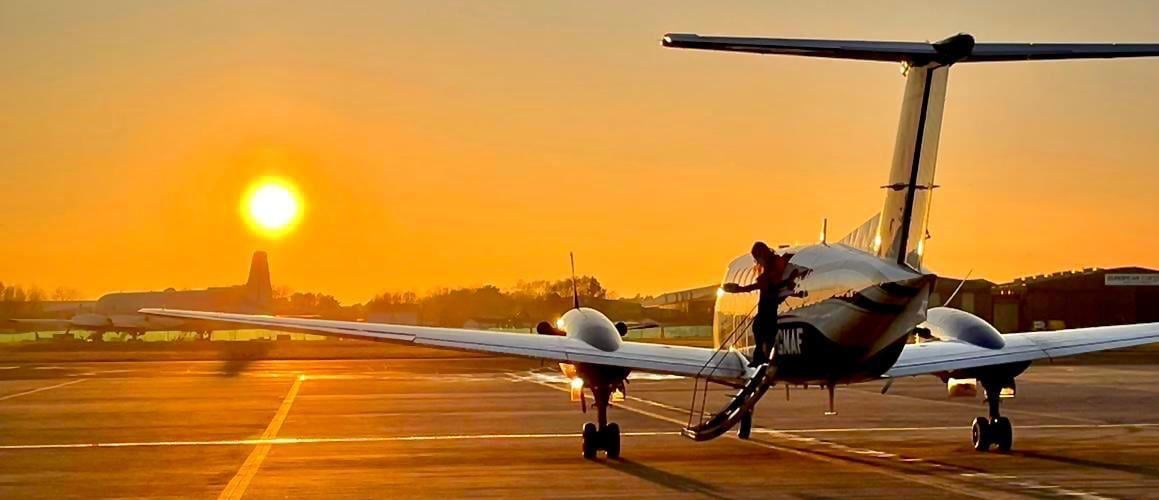 Reflections of a final year nursing student on air ambulance operations
We were delighted to have Becky Brock, a final year nursing student at the University of Surrey, join our medical team based at Bournemouth International to gain experience as a Flight Nurse. She kindly provided these words following her placement to describe some of the experiences she had working with our air ambulance medical team.
Becky's story
Following 12 consecutive months of placements within various fields of nursing, I had not yet had a placement that had tested my knowledge, my skills and my ability to work under pressure, so much. I was aware of patient transport services on land and the air ambulance crews who attended 999 calls however, I was completely unaware of this particular role of critical care transfer flights.
Beginning my placement with a stable cardiac patient, allowed me to utilise my knowledge on the condition, the care needs and the ongoing treatment requirements. This was a great first day's experience of patient care, from the air.
The following day, although no flights scheduled, did allow me to learn about the essential equipment required for life support on board the flight. I was able to learn about a variety of equipment, how and when this would be used and also the importance of good preparation and organisation. Along with a short session on the simulator aircraft, this was a very informative day, allowing for lots of new learning.
My final day was by far, the most intense nursing experience I have had. I was keen to attend the flight, even though I knew it would test my nerves. Having to prepare for a deteriorating cardiac patient, discussing the roles of the care team and who performs what when administering life support, had me on the edge of my seat for the whole flight. I was both excited and extremely nervous about what we were about to walk into in A&E in Guernsey. With high-risk patients comes intensive, critical care; neither of which I had had much exposure to. The experience was a test of my knowledge, my care, how I coped under stressful situations and how I placed amongst the team.
I left this placement with total admiration for the air ambulance work force; the flight crew, the paramedics, the attendants and most of all the nurses. It has been such a great opportunity to encounter a different area of acute nursing; one I had not considered before.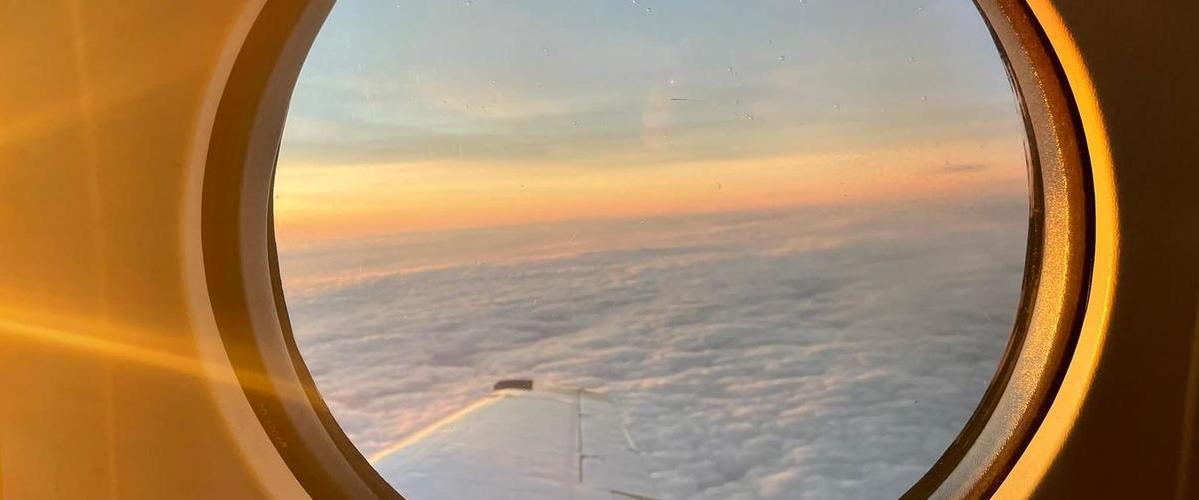 The professionalism, support and reassurance shown to me, during this short placement was immense. Every question answered with enhanced nursing knowledge and additional learning. Opportunities to learn created from day-to-day tasks in order to test my skills and knowledge. And the level of kindness shown by each and every member of staff I came into contact with made for such a wonderful experience.
I would really like to thank the Air Ambulance team for their time and their teaching whilst I was with them. Each team member showed patience and understanding towards my learning, making for a really great learning environment.
Having this experience and this level of exposure to such high-level critical care, as a student, is an invaluable experience; one of which I did not think was possible. I have taken so much away with me, from these 3 days and I will not forget this placement, for the rest of my nursing career. Although a flight cannot be guaranteed, I still feel this would make for a great short visit/short placement for any student nurses looking to progress and enhance their skills and practice in acute/critical care. I cannot recommend the team enough.
Thank you so much to Sara, Lauren, Dan and Andrew; all incredible mentors. Thank you to Mark Smith also, without whom, none of this would have been possible.
Becky Brock – Final year Adult Nursing student at the University of Surrey.