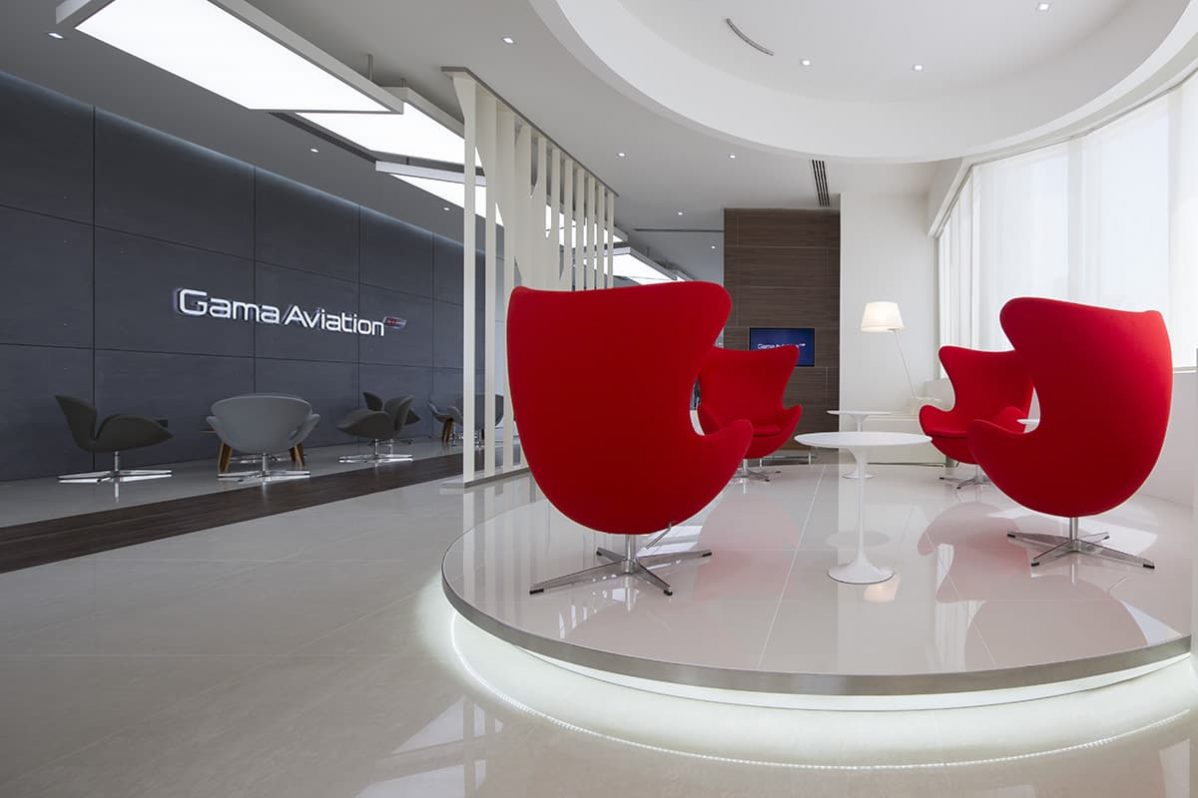 Sharjah FBO award winning start
Gama Aviation's Sharjah FBO is named the 2015 Fixed Base Operator of the Year in the Aviation Business Awards at a ceremony in Dubai.
Gama Aviation's Sharjah FBO award recognised for providing its customers with outstanding service and facilities over the past 12 months. The Sharjah FBO award, which was judged on a number of criteria including innovation, design, customer satisfaction and investment, was collected by Richard Lineveldt.
The Aviation Business Awards, which are in their ninth year, were held at the Park Hyatt hotel in Dubai and recognised the best businesses in Middle Eastern business aviation, with awards covering ground handling, maintenance, repair and operations, airports and airlines.
The award reflects the high quality offering we provide at the Sharjah FBO award, including dedicated immigration and customs screening facilities, a stunning lounge setting, a food and beverage team, wireless internet, television, communal iPads for passengers and crew, fine art installations, along with VIP restrooms and shower facilities. Concierge services – available to passengers and crew alike – including ground and helicopter transportation arrangements, valet car parking, lifestyle services such as golf, spa and fine-dining recommendations and reservations, and provision of luxury accommodation at partner hotels throughout the Emirates.
Richard Lineveldt commented:
"Earlier this year we undertook a significant expansion of our operations in Sharjah, which included acquiring additional aircraft parking space to meet growing demand and expanding the responsibilities of our MRO team. We are delighted that our dedication to providing our customers with unrivalled service has been recognised at the 2015 Aviation Business Awards and we look forward to further growing our presence in the Middle East through high-quality, client-focused service."
We also conducted a review of the handling rates in Sharjah and, as a result, has been able to reduce the basic handling prices by 20%. This ensures that the Sharjah FBO award winning FBO, just 30 minutes from Downtown Dubai is extremely competitive when compared to similar offerings in the region notably Dubai World Central (60+ minutes away from Downtown Dubai).