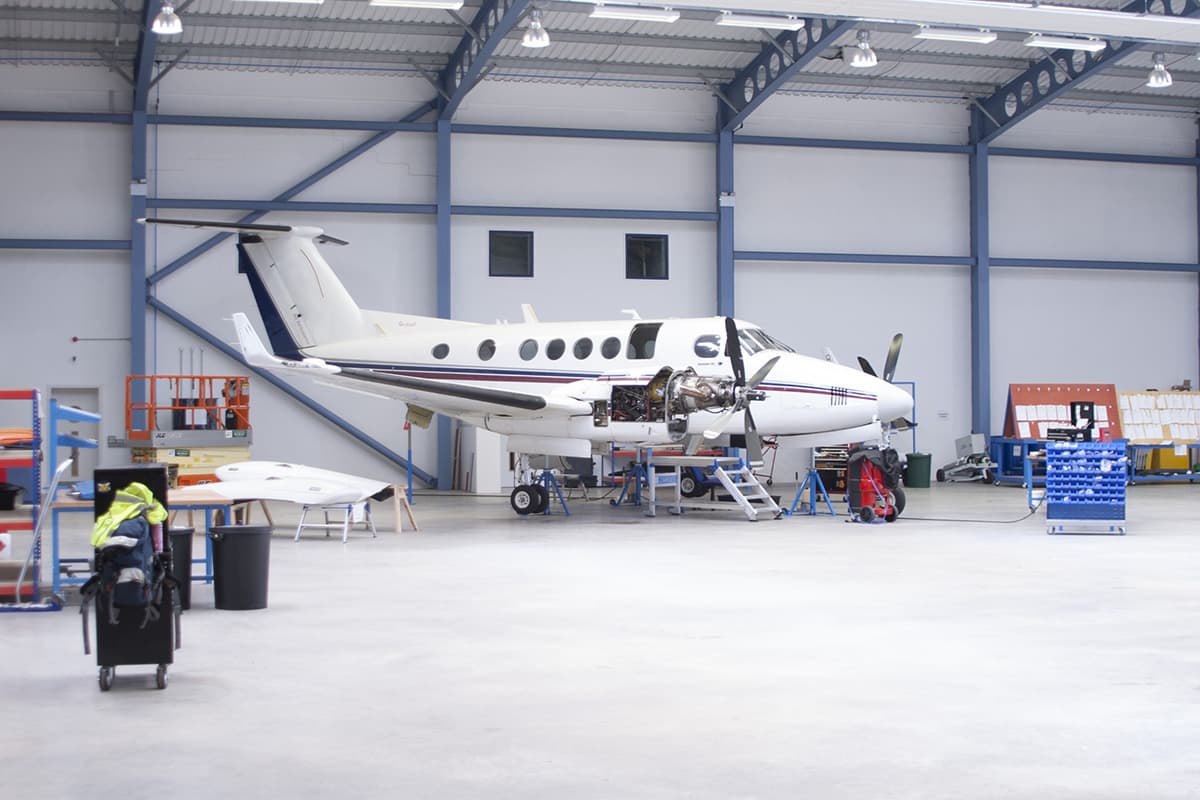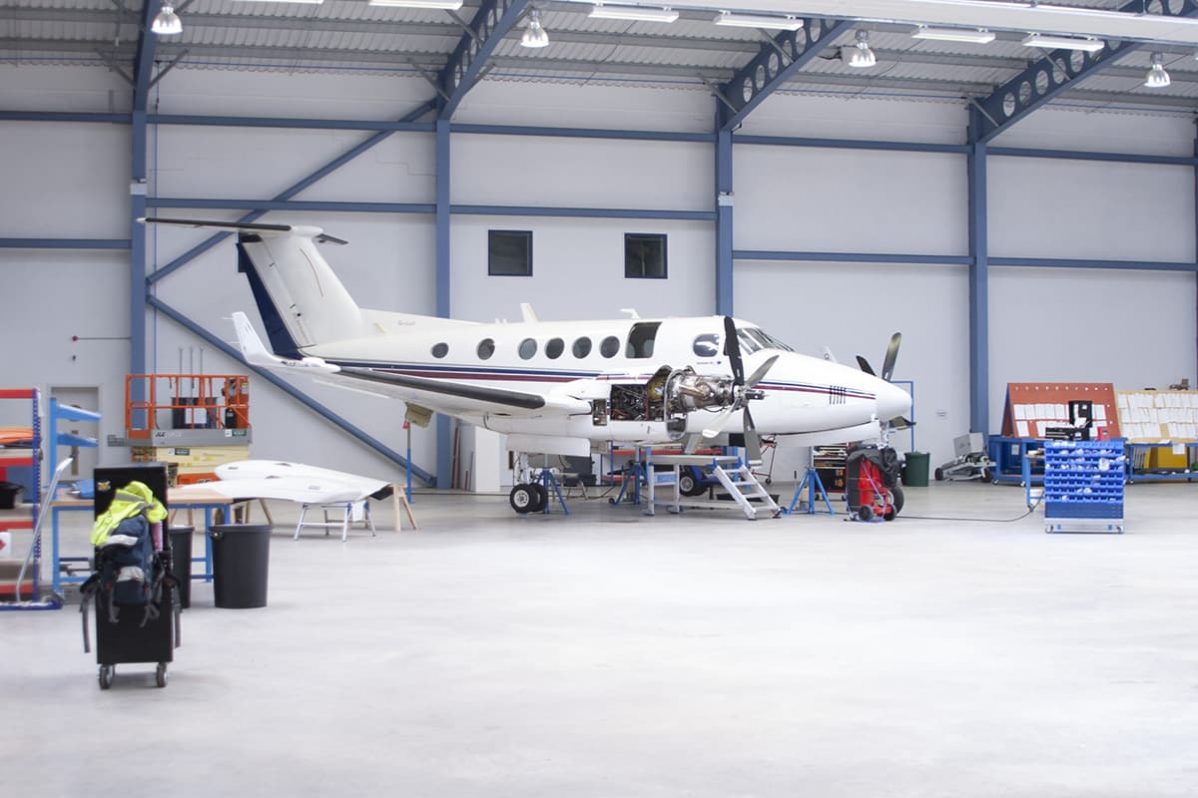 King Air engine maintenance offer strengthened
Enhanced UK turbo-prop offer with Pratt & Witney PT6A agreement, Beechcraft King Air and Cessna Caravan service centre status.
Farnborough, 9th May 2017 – Gama Aviation Plc, the global aviation services company, is pleased to announce the signing of a premium service provider agreement with Pratt & Witney to support its popular PT6A engine across Europe; the agreement of a new Cessna Caravan service centre in Glasgow and the renewal of its Beechcraft Authorised Service Facility status at Farnborough.
The PT6A agreement comes at a time of apparent growth in the engine's use with 7,089 Pilatus PC-12 and 15,001 King Air 200 / 350 movements in the last quarter1 across Europe. In addition to the current departure volumes, changes in UK air operations regulations are predicted to see a further increase as single engine commercial operations begin.
Paul Bristow, Head of Engineering, Europe Ground commented:
"With Single Engine Operations (SEO) a regulatory reality, we are ideally placed to assist operators of PC-12s, the Cessna Caravans and the Daher TBM 930s, with engine related AOGs across Europe. This will be particularly important to new operators who are establishing their reputations and business models in a new and dynamic sector."
Additionally, the business has also confirmed that the company's Glasgow facility is to become a recognised Cessna facility for SETOps favourite, the Cessna Caravan.
Paul Bristow continues:
"We are positioning Glasgow as a centre of excellence for the Cessna Caravan, extending this in due course to other Cessna single engine models. With Fairoaks and Farnborough in the south and Glasgow in the north, we are providing a breadth of capability and depth of experience to this sector that few others can provide at scale."
In a busy period for the company, its Farnborough facility has once again achieved authorised service centre status for the Beechcraft series of aircraft. The facility has recently completed the acceptance (through its delivery centre in Wichita), delivery and extensive modifications to a King Air 350ER including the installation of the Raisbeck Performance System.
Paul Bristow continues:
"Our Beechcraft clients have for years benefitted from a highly skilled team. Our service centre status only reconfirms this. When combined with our new Pratt & Witney agreement, our Rockwell-Collins, Garmin and Raisbeck expertise we provide a class leading solution, whatever our clients' needs."
1 WingX live data 31/3/17