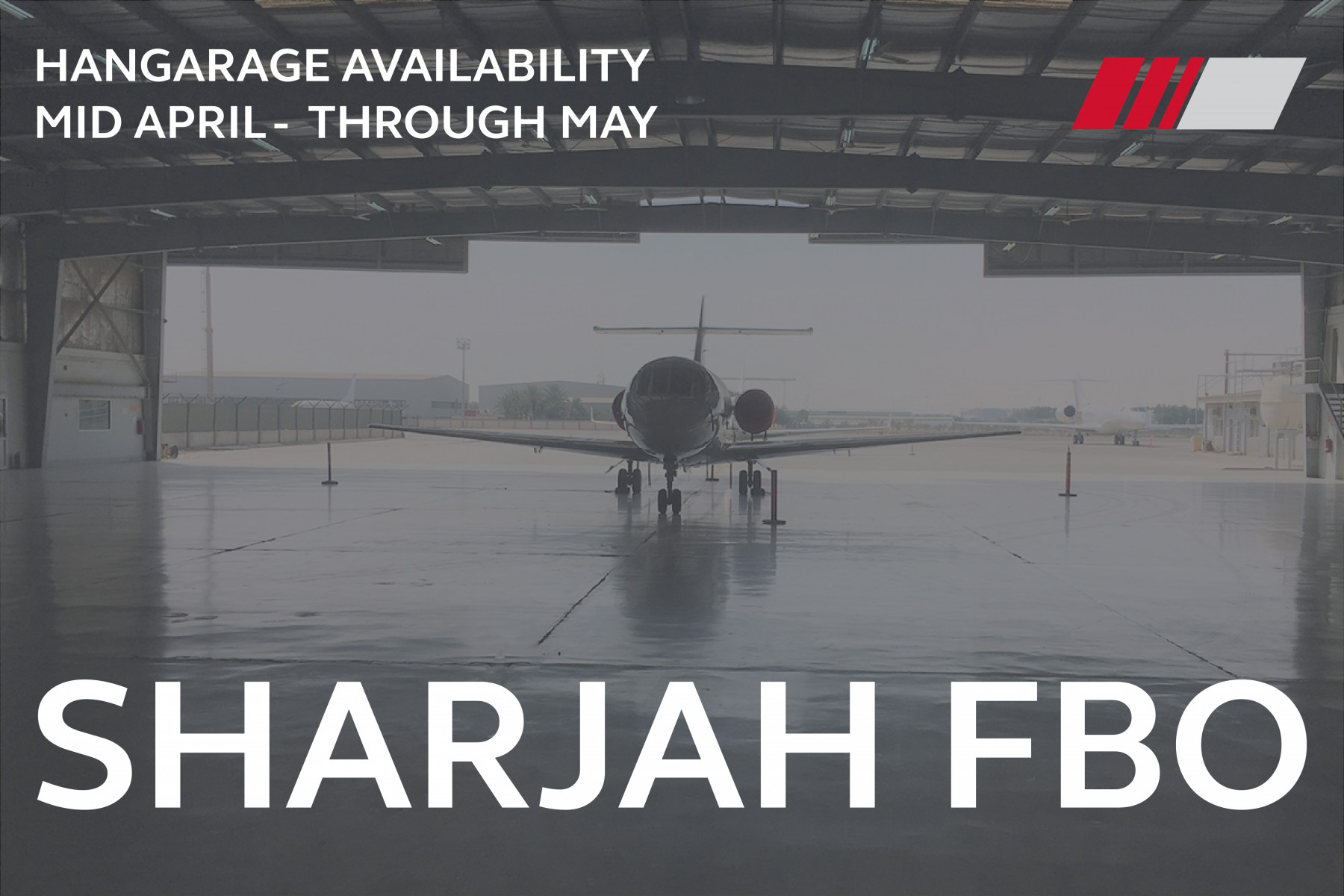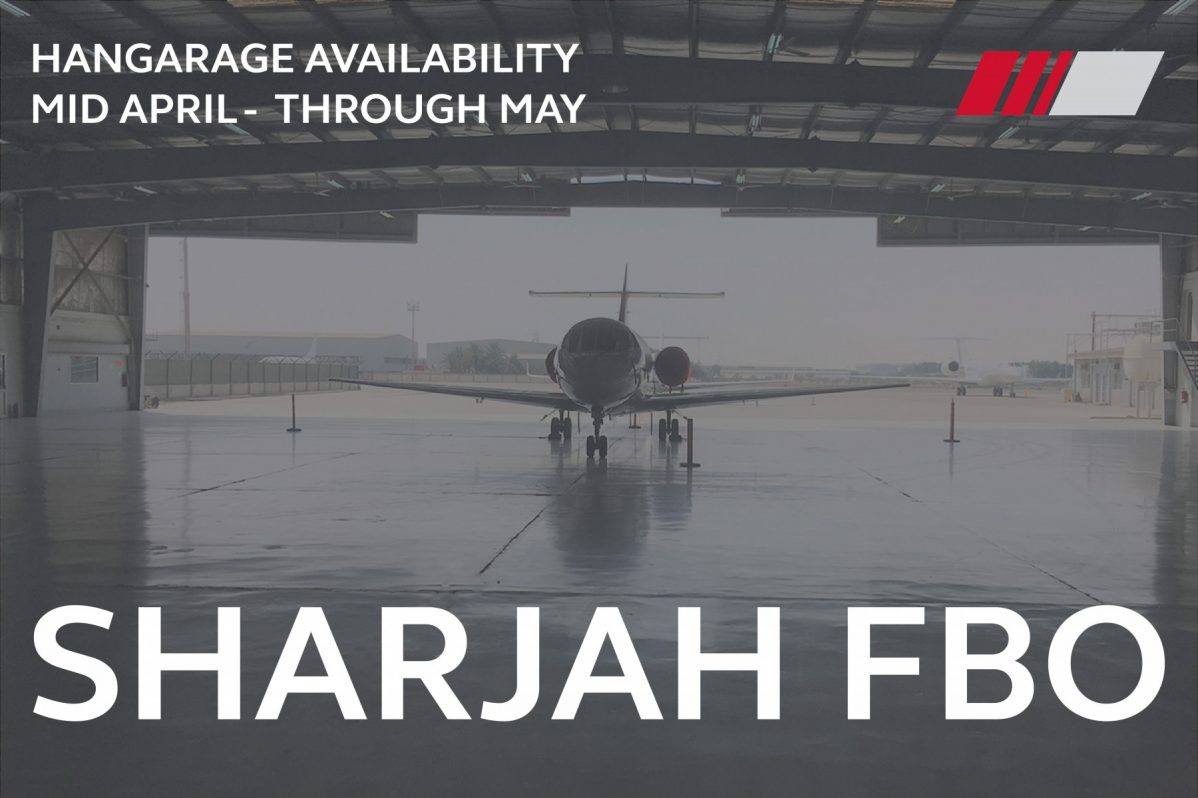 Hangarage opportunities in Sharjah
Mid April Hanagarge availability at Sharjah International Airport.
We have a rare opportunity for hangarage availability from mid-April for two months at our FBO in Sharjah. Our popular open/shaded hangar is a cost effective way of protecting your aircraft from the Arabian sun. The available slot is suitable to accommodate aircraft up to Legacy and Challenger 604/605.
For details on cost please contact our Head of FBOs tom.murphy@gamaaviaiton.com
Downtown Dubai in 30 minutes.
Offering the most convenient, efficient entry point to the UAE, our business aviation Sharjah FBO is less than 30 minutes' drive or a five minute helicopter flight from Downtown Dubai.
Excellent value handling, parking and maintenance services
Sharjah International Airport (OMSJ) offers all the convenience of Dubai International Airport with none of the limitations.  Find our more by reviewing our charges below:
Address and airport details.
Gama Aviation Sharjah Airport International Airport,
PO Box 122389, Sharjah, United Arab Emirates.
ICAO: OMSJ
IATA: SHJ
AFTN: EGLFGMAX (ATTN: Gama Aviation Sharjah Ops)
Additional Information:
Hours of operation: H24, 365 days a year
GMT + 4 (no DST)
UAE GCAA licensed Airport
Runway 12-30: 13,330′ x 148′ asphalt (4,062m x 45m)
ICAO Category I ILS/DME approach on 12, Category I/II.
ILS/DME approach on 30 (specific training required)
No slot restrictions
Radar approach facilities and visual control tower