OMDB's spring runway closure. Why not switch to Sharjah?
As one of the world's busiest international airports, much beloved by international travellers accessing Dubai or transiting to destinations across the globe, it is hardly surprising that OMDB's runways require maintenance. Having undergone a similar closure in 2014, it's now time for refurbishment to its southern runway (12R-30L). From April 16th until May 30th the runway will be resurfaced at Dubai International with a comprehensive upgrade to its safety infrastructure.
Even though the refurbishment is planned for a seasonal lull, for such a busy airport the closure of a runway will have an obvious affect, including:
• 40% plus reduction in overall capacity
• The movement of flights to OMDW (Al Maktoum International)
• The effective cancellation of business jet movements aside from a few, select, maintenance flights
What are the alternatives?
Facilities are available at Al-Maktoum International airport, however it is slot controlled as the airport combines its existing traffic with diverted traffic from OMBD. OMDW is also further from the DIFC and Downtown Dubai areas than OMDB, meaning longer road transport times to your clients' ultimate destination.
Sharjah International Airport, with its award winning FBO facility offers another alternative. Rarely requiring holding for arrivals, closer to DIFC and Downtown Dubai, slot free, cheaper parking and with easy access to your aircraft, Sharjah has become popular with aircraft owners who want to ensure privacy, speed and the very minimum of interruption.
Switch to Sharjah International Airport
So why switch to Sharjah International Airport? With the temporary closure of OMDB, it's a great time to try Sharjah and discover why it has become favoured by owners and crews alike for the following reasons:
• 30 minutes to Downtown Dubai
• No slots required
• H24 international airport
• Award winning FBO
• Very competitive parking rates
• Quick turnaround airside passes
• All security & customs clearance at the FBO
• Passanger vehicle airside access on arrangement
• Line maintenance & AOG team on site

For more information call or email Tom Murphy to discuss your requirements.
– tom.murphy@gamaaviation.com
– +971 56 1797989
To view the lounge and for further details click here
We hope you switch to Sharjah this spring!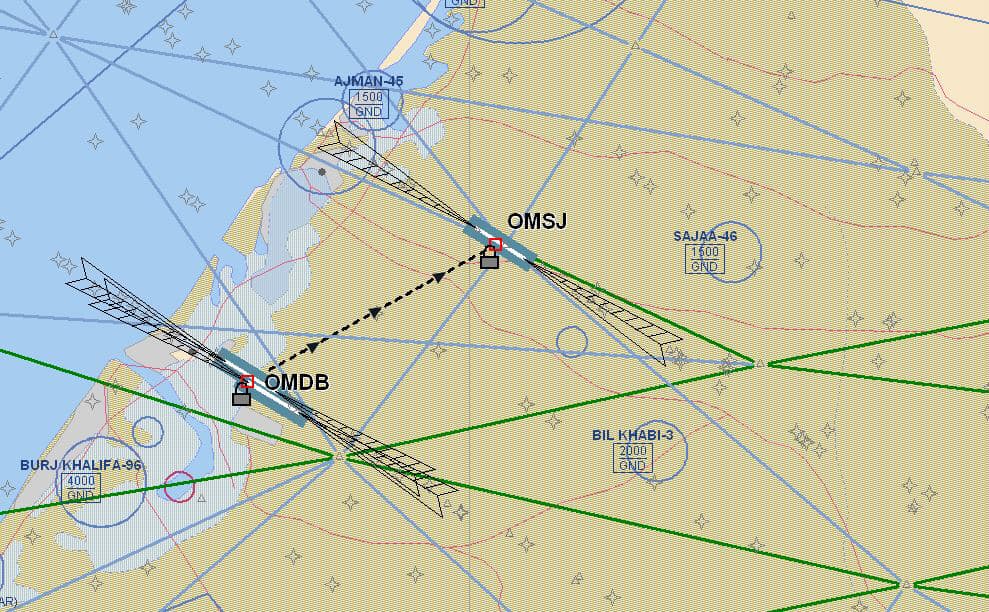 Richard Lineveldt, Managing Director.
Richard is one of our most respected experts on the topic of aircraft management in Gama Aviation, having spent the best part of two decades advising clients on how to manage their assets. He has a passion for the region and making sure clients are advised correctly when purchasing, owning and selling an aircraft.

Please listen to Richard talk about our new Sharjah FBO (please adjust the volume to suit)