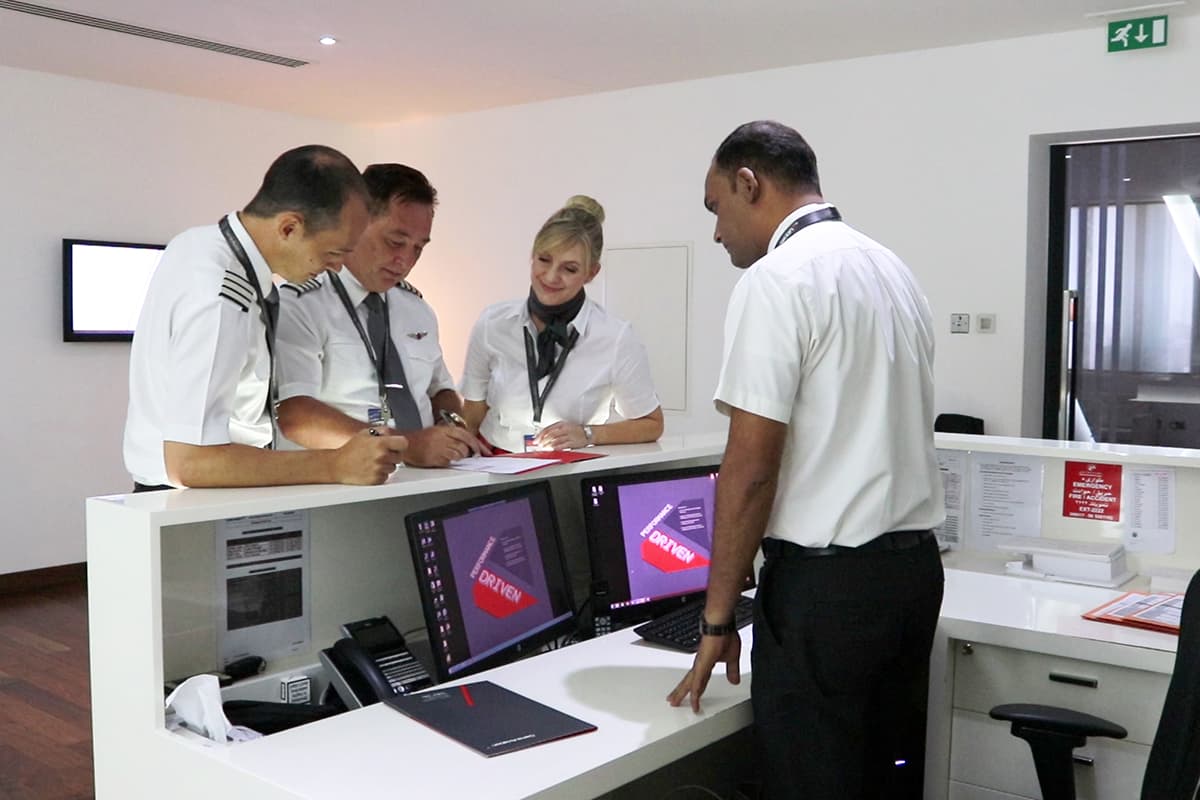 Spotlight: Tom Murphy, FBO Manager discusses our Sharjah facility
In this edition of Spotlight, we talk to our FBO Manager at Sharjah International, Tom Murphy to discuss his role and why the FBO is becoming an increasingly popular entry point to Dubai, Sharjah and the Northern Emirates.
Tom, can you explain your role day-to-day? What does being an FBO Manager involve?
Tom: I guess my main overriding task is to ensure that we are almost invisible. As with all great front of house hospitality, you strive to be invisible. Things just happen and everything just flows. To do this is not easy and you have to have a team of highly trained, experienced people who really understand service; and we are not just talking those in the lounge but right the way through the FBO.
Day-to-day, we'll start with a morning briefing, looking at the movements and identifying the needs of each one from our regulars to those who may be new to Sharjah. The briefings will look to anticipate any wildcards so that we are well prepared, this can include everything from the weather to the local road traffic conditions. We'll also discuss the crew and aircraft's likely requirements. If it's a stop and wait we'll cater for the crew, give them the opportunity to shower and rest while the aircraft is cleaned. If it's a longer stopover then we'll be looking to get them to their accommodation as quickly as possible. After the close of each day, I'll look at what could have been improved upon and segment them into short, medium and long-term fixes.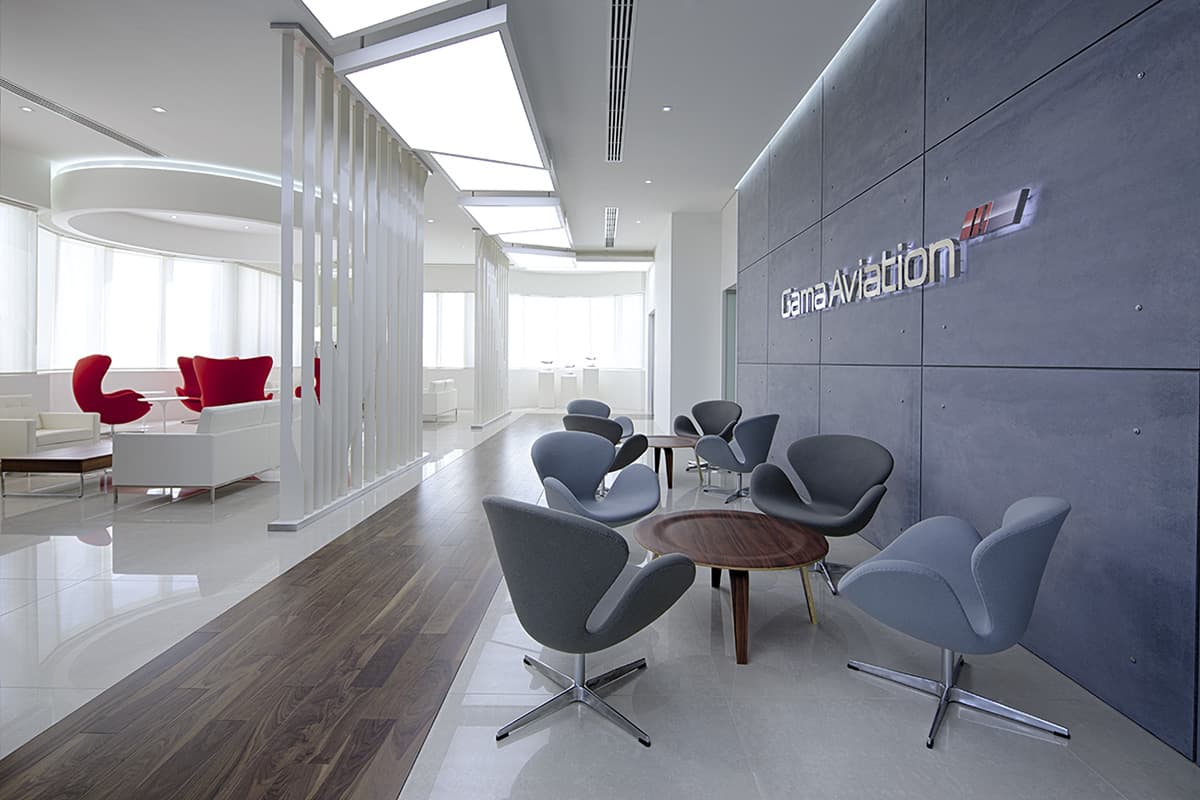 How reliant are you on systems to manage the FBO operations?
Tom: We have been using Movement Executive for several years and have recently transitioned to myairops FBO. As a SaaS system we are able to provide information into the hands of our people in real time. This allows us to react much more quickly to changes, which almost inevitably happens, allowing us to improve our service choreography particularly in areas where marginal gains are important such as billing efficiency.
Why do you think Sharjah is becoming more popular as an entry point into Dubai?
Tom: Well I guess there is a couple of answers to that question. We have been here nearly six years now and, in that time, quite a bit has changed within the local airport environment, the roads and the wider infrastructure. The net, net of that change has been to our benefit. The Sharjah FBO is now only 30 minutes from Downtown Dubai. It takes longer from the other FBOs – so I guess that's part of it as nobody wants to sit in traffic. The other thing that helps is that we are a private FBO – that sounds a little odd, but we really do focus on privacy. The lounge and the whole FBO service proposition is focused on the that flight. Others have a different proposition where things are open and a little more like a conventional airport terminal building. I guess it depends what you want – be one of many or one of one.
You mentioned new clients earlier, what are the specific features of the FBO that new operators or owners should be aware of?
Tom: It's a good question. I mentioned earlier about the privacy aspect. Because we are a well-kept secret, we tend to know those coming and going well – we know what they like, dislike and can set the service to act accordingly even to the extent of modifying the service delivery if things change. We work in aviation so the unexpected is going to happen. Knowing this you plan for it. Our engineering team are on standby and are constantly mirroring their approvals against the requirements of our visitors. They are now Gulfstream G650 Cayman / Bermudan line maintenance approved specifically to assist our FBO client base. We make sure ground transport is directly connected to the aircraft so that time is not lost, or during the summer, nobody is left on a hot apron. It's the details that matter whether you're coming for the first time or your 51st time.
What about the crew?
Tom: I'm glad you have mentioned the crew. In my view they are no different to the principle. The entire crew from the Captain, First Officer and flight attendant are coming to you after performing a safety critical job for the last however many hours. They are invariably tired and want more than anything to be met and greeted as people by people who understand them and what they need to have done. They do not want additional issues, challenges or interruption to crew rest time – and that's where we come in. It's our responsibility to ensure all those that come via our FBO have a platform to perform.
It is also why we facilitate controlled access to the aircraft 24/7 and can arrange an issue permits with a few hours' notice. If you can't achieve this then you're putting additional stress into the system. If you need to open up the aircraft for systems check at 3am for a 5.30am departure, then we'll make sure that happens.
What is the most unusual request that you've been asked to undertake at the FBO?
Tom: A scenario that sticks out is whilst running an FBO in the U.K, two aircraft were set to depart to Carlisle (UK) on a shooting trip. However, the principle realised that his favourite firearm had been left at home and not packed for departure. The principle decided he was not happy for the trip to go ahead without it, so the second aircraft was instead sent to his residing city in Europe with a member of my FBO team on board; who collected the firearm and delivered it to the owner later that evening.
Are you looking forward to the new business aviation centre?
Tom: Without doubt. We have an amazing position here at Sharjah International and the airport are a real supporter of business aviation. The BAC, once completed, will provide a substantially larger space but will not compromise the service ethic and the proposition that we have spent years building here. The architecture has been designed as such – it is 'human scale'. We can't wait, however, infrastructure at this scale takes time. You can't think of it as an FBO, it is a whole new aspect to the airport and to the Emirate.
The Sharjah FBO is running a special offer on ground handling through December 2019. For more details click the button below.