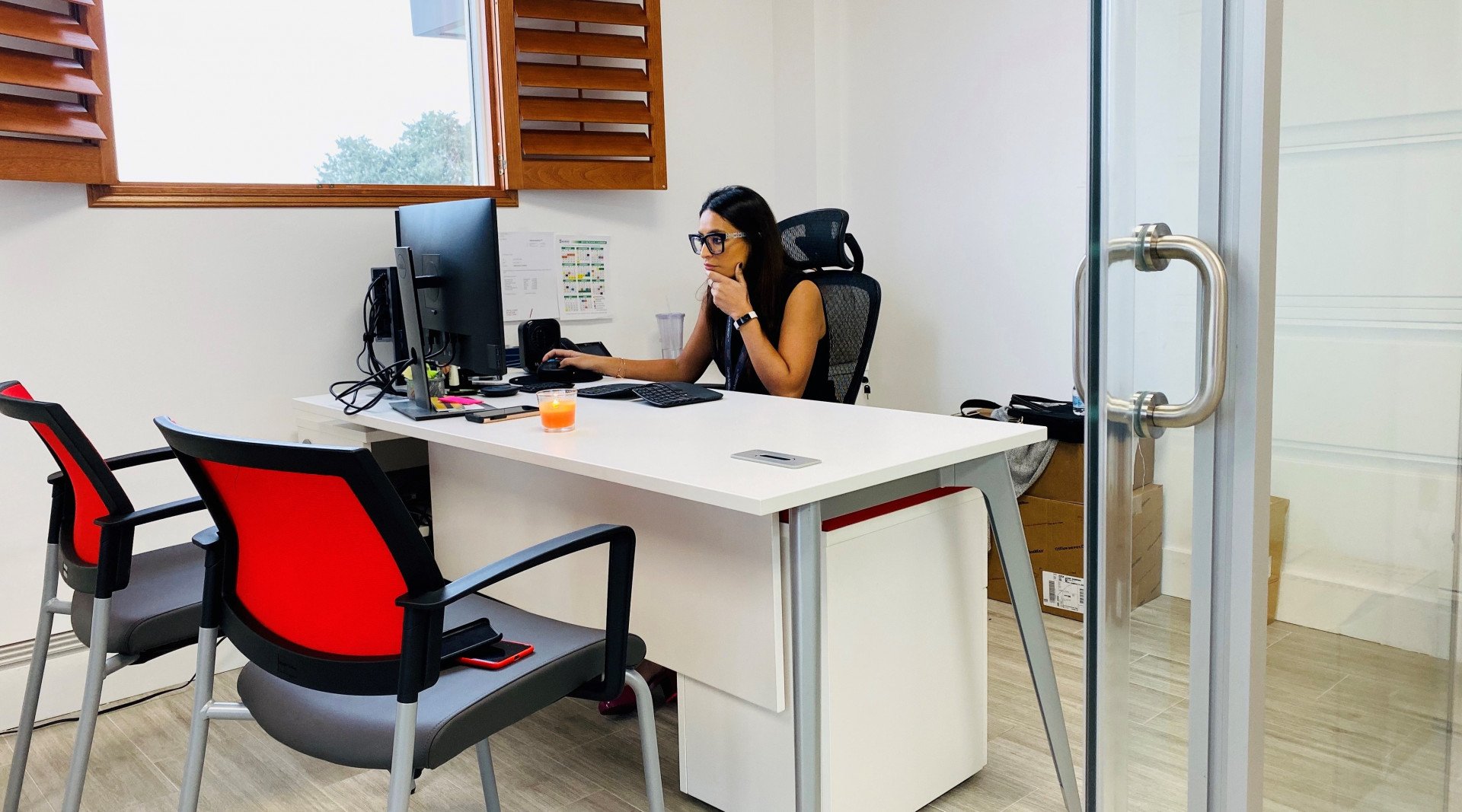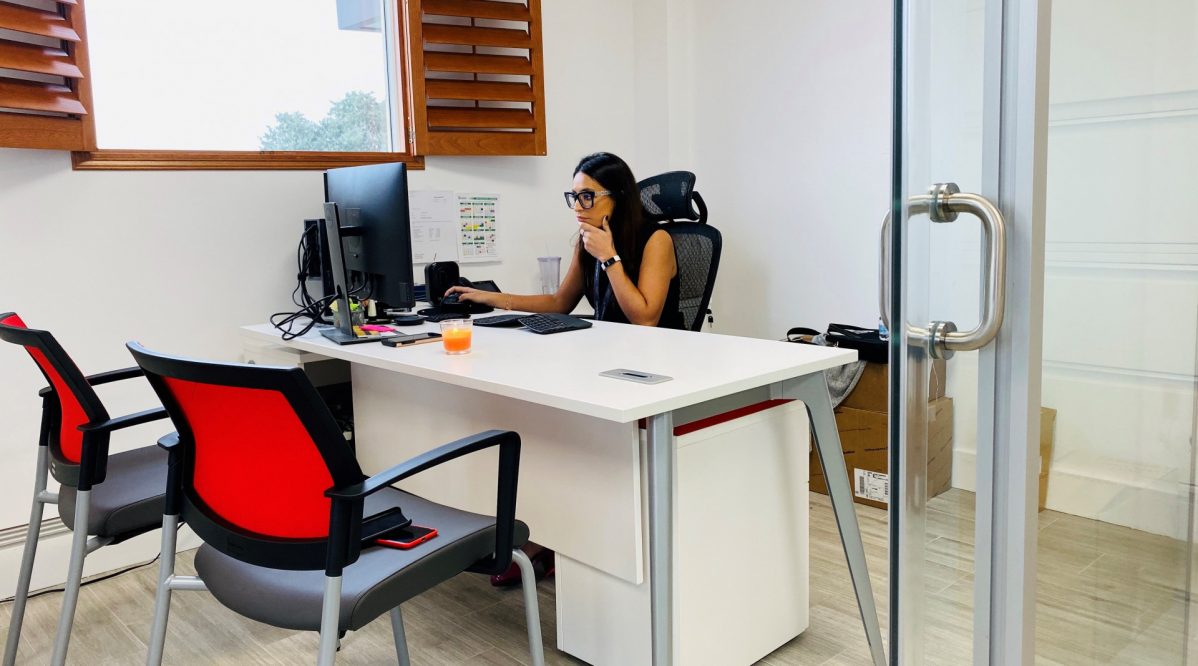 Spotlight: Azra Thomas, Sales & Marketing, US aircraft maintenance
In this edition of Spotlight, Azra Thomas, Sales & Marketing Manager, US aircraft maintenance talks to us about joining the company, moving our HQ to a new location and what to look for across our aircraft maintenance network in 2020.
Hi Azra, thanks for talking to us. Your relatively new to the company so how have the last few months been?
Azra: Well, to be honest it's been a bit of a whirlwind. I joined just before NBAA in Las Vegas and since then we've been full on with all sorts of projects from a Thanksgiving campaign to moving the Head Office from Shelton to Fort Lauderdale.
What attracted you to come and work for us?
Azra: I have been in the industry for a while and love aviation. I'm sure my parents would have wanted me to go into something else but what can I say, if you have aviation in your blood, then working anywhere else isn't going to be fulfilling.
I'd become aware of Gama Aviation's growth a few years back and it looked from the outside like a company that was challenging established networks in the US. Nobody had really heard of them and yet before you knew it, they had 18 aircraft maintenance locations and a significant client list including three of the largest Part135 fleets. Frankly who wouldn't want to take the challenge and be part of the team to take the business to the next level. In fact, I wanted to join the company so much so that I had to wait four months until the position came up – it sounds ridiculous but it's true!
So, have you discovered the secret sauce then?
Azra: Haha. Speaking to the base managers, our techs and our customers – the 'secret sauce' is simple. Private operators, flight departments and major fleets want one thing – to avoid downtime. So, we provide them with the maintenance platform that allows them to perform their obligations to their clients.
So as a new employee how have the first few weeks been?
Azra: As I said, it has been a whirlwind, but everyone has been amazing. It's often said, and perhaps a cliché, but it is like a big family – with a start-up vibe. There isn't a massive chain of command, Walter and Dennis are very accessible. I also have the full support of the Group team back in Farnborough and my colleagues around the world. If you need people, expertise and knowledge it's there on tap.
You mentioned, you've moved recently?

Azra: Yes, the US HQ of our maintenance business was co-located in Shelton with Gama Signature. However, we have now moved down to Fort Lauderdale. I joined the business right in the middle of planning the move.
That's a tough ask for someone new to the business – no?

Azra: No, not really. The team was very supportive. We had the Group team in Farnborough helping us execute the brand and locally the move team considered everything from layout, decorating, furniture, communications to suppliers, etc. and the myriad of other tasks needed. It's also not something we are doing in isolation as many parts of the Group have or are also planning moves – look at the facilities in Glasgow, Aberdeen, Bournemouth and the plans for Farnborough and the Sharjah BAC – we want great places for our people to work in and it's a strategic Group priority to have these in place. After all you can't hire and keep great people unless you have a great place to work! It's all about having a platform to perform.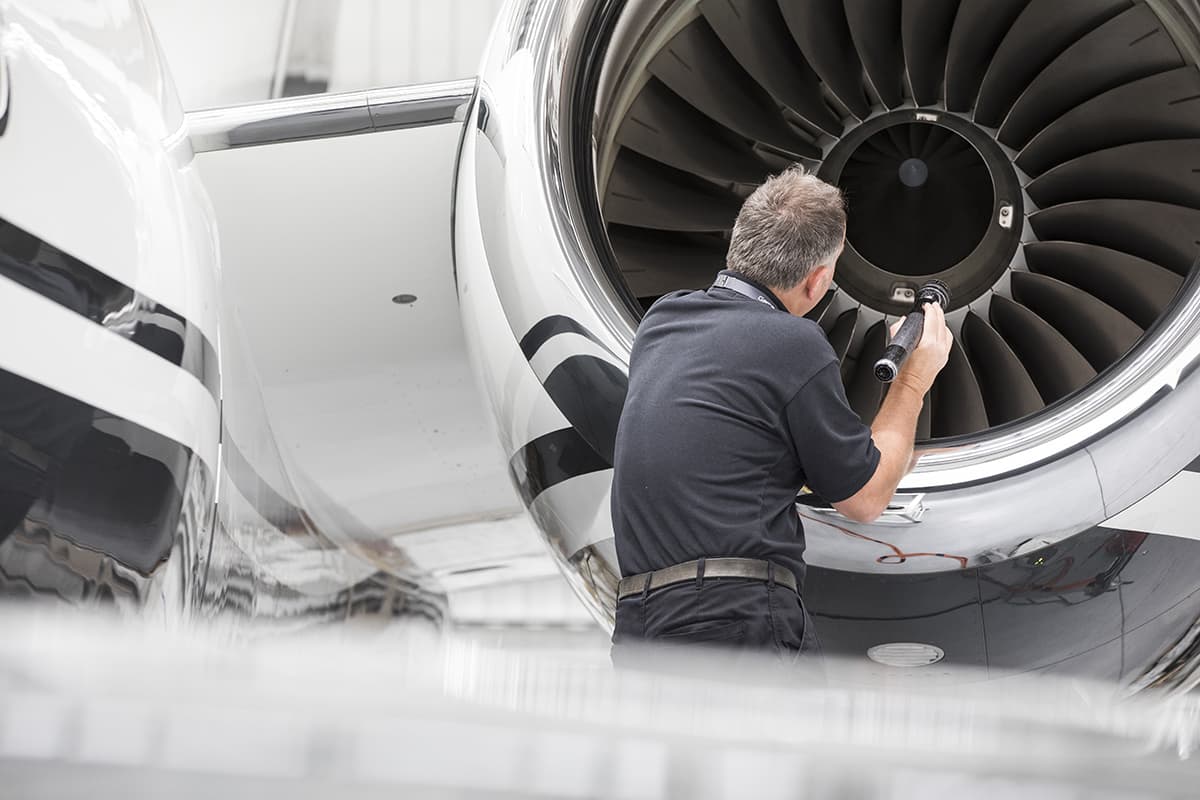 So, what's next?
Azra: Our Thanksgiving holiday offer has just ended this week and our 2020 campaigns will begin early in the New Year. Currently we are planning 2020 which will focus on the capabilities we have at each location and the fantastic, passionate engineering talent present there at each. Their stories are amazing, and I want to shed more light on them, because they really do make a difference to our customers.
I'm also working with Group to tie the US network into our global capability. For instance, no-one else can service the casino market in the same way we can by combining our Hong Kong / China capability and our Las Vegas team. This provides a total end-to-end service with the support for the Gulfstream G550, Boeing BBJ and Airbus ACJ models.
But before all of that it's time for Christmas and the New Year – by the way we'll be open during the Holidays!