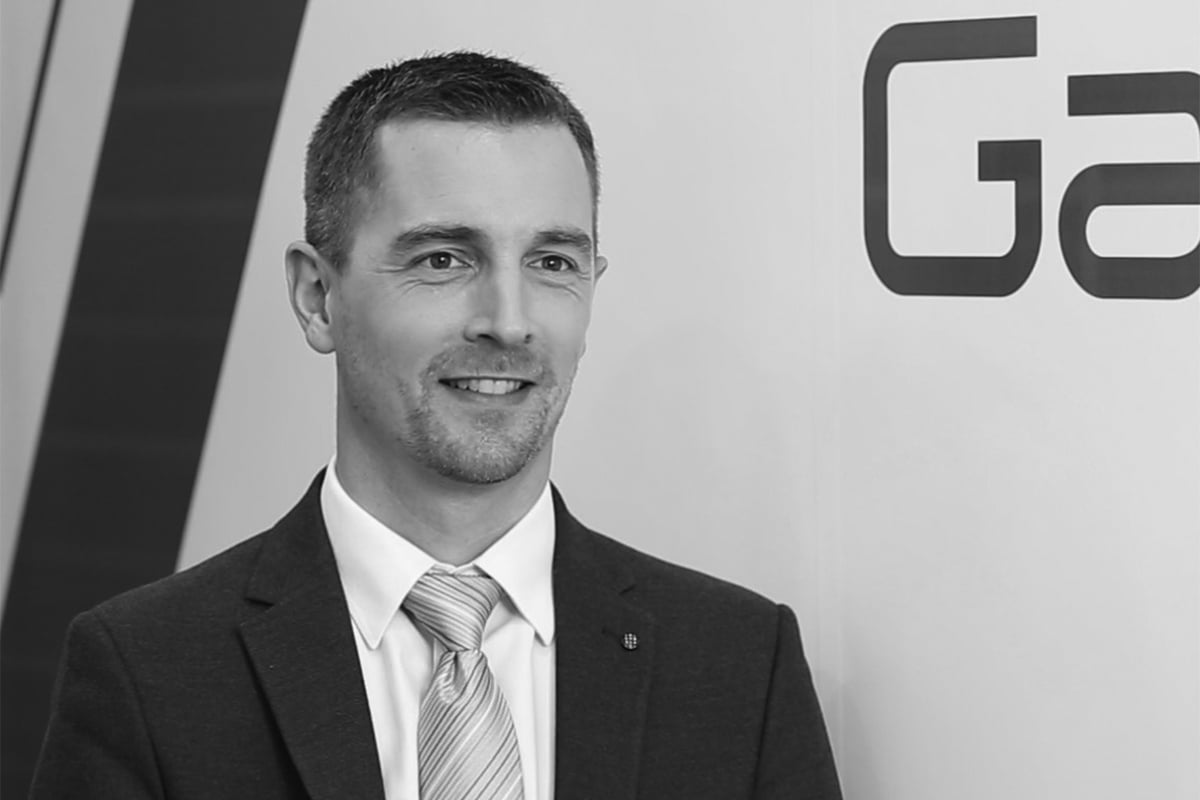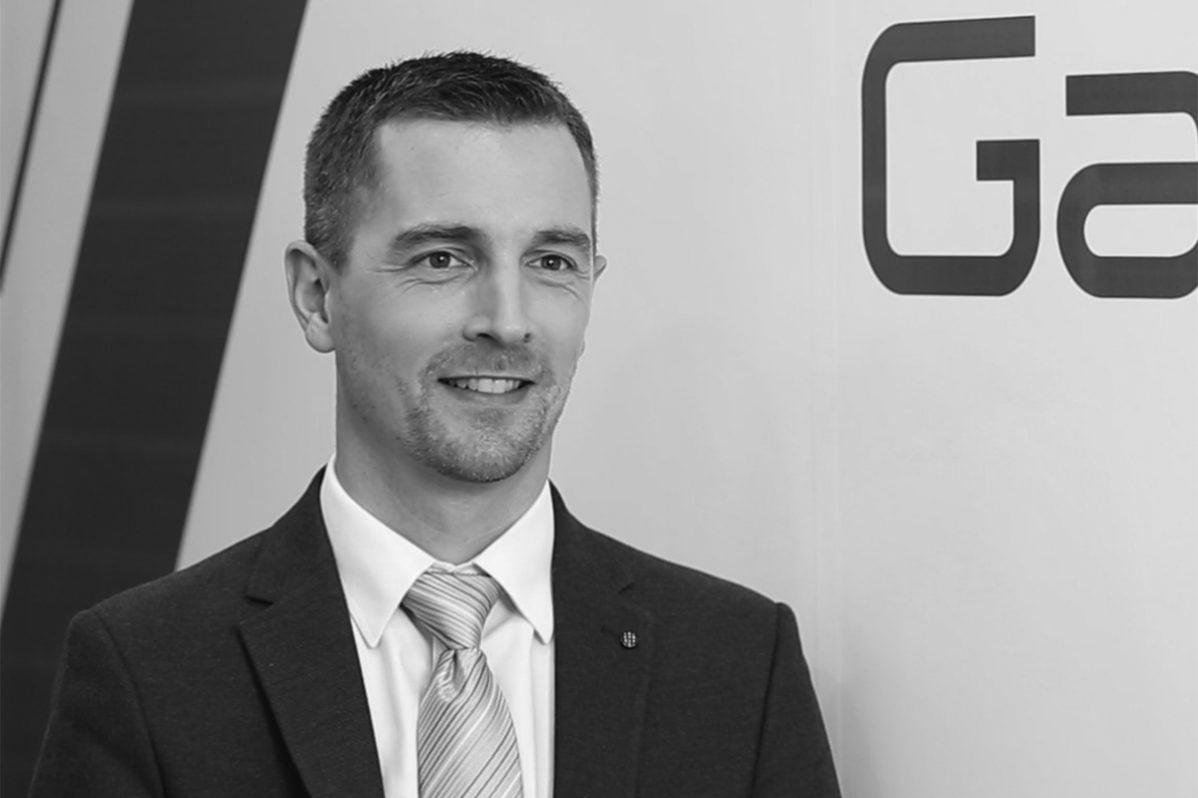 10 questions with David Wearmouth
Our Head of Commercial David Wearmouth explains our operational coverage in Hong Kong.
In 2017, Gama Aviation formalized its partnership with China Aircraft Services Ltd (CASL). What did this collaboration mean for Gama Avaition and its aircraft maintenance services?
Its probably fair to say that most people agree Hong Kong is one of the major international business aviation hubs, and the build up of support services in Hong Kong since the early 2000s has helped secure this status. As a global company, it is only natural that Gama Aviation looks to offer services in critical areas, much like we already do in Europe, the US and Middle East. One of the key questions for us is "what can we offer that is different?". It was at this point that we were introduced to CASL, who had already identified the opportunity business aviation presented, but perhaps didn't have the skillset or time to convert the opportunity into a viable business. With CASLs access to infrastructure, something no other company can provide, and Gama Aviation's expertise built up over the last 37 years, a collaboration was borne which now sees CASL offering full business aviation maintenance services from its own facility at HKIA. The key takeaway for the market is that there is now an offering in Hong Kong that directly compares to other MROs; the client pays for a maintenance package with no add-ons. There are no hangar fees, no equipment rental fees, and all work is performed by CASL in its facilities with its own, dedicated business aviation licensed engineers.
What are Gama Aviation's maintenance capabilities?
Gulfstream G450: Line and base maintenance.
Gulfstream G550: Line and base maintenance.
Gulfstream G650: Line and base maintenance.
Bombardier Global 5000/XRS/6000: Line and base maintenance.
Legacy 650: Line and base maintenance. (OEM Authorised Service Centre)
Is there demand for aircraft maintenance? Has it increased / decreased since the start of the 2020? Is it more line maintenance or heavy maintenance that is being conducted?
There is always demand for business aviation maintenance, as you can see by the number of business aviation MROs present in Hong Kong. Clearly the reduction in flying hours has seen a drop in unscheduled maintenance in 2020, but base maintenance is still required as per calendar requirements, therefore that has kept us busy. The drop in transient traffic has had quite an effect on business, so like many others, we are looking forward to the return of normal flying activities as soon as it is safe to do so.
Hong Kong is notorious for its challenges with business jet congestion. How has Gama Aviation dealt with the challenge of parking, particularly now as many aircraft are grounded? What is the solution to this?
The key outcome of our collaboration with CASL is that space that was once purely dedicated to commercial airlines is now able to be shared with business jets. Whilst this doesn't help with long term parking solutions, it does mean that for each aircraft we are maintaining at CASL, an extra space is available on the ramp. We have had up to 10 aircraft under maintenance at one time at CASL which is a great use of scarce resource.
As more OEMs move into the maintenance industry what does this mean for 3rd party maintenance providers such as Gama/CASL?
Undoubtedly it provides a challenge. OEMs cannot provide all the support alone, and they do need the assistance of third-party maintenance providers. The restrictions imposed by OEMs on certain tasks can be frustrating, and at the end of the day, it is the business jet owner who sees the increased costs associated with this. We don't have any intention of competing with the OEMs in Asia on the big checks such as the 8C or 120 month, something which we do successfully at our UK and US locations, but we do feel that inspections below this level can be achieved in a more cost effective manner at a local, experienced MRO. Unfortunately, adding in hangar costs that exceed thousands of US dollars per day means it is often more cost effective to fly the aircraft away, but now, with a facility able to offer normal check packages with no hangar costs, the argument to remain in Hong Kong becomes even stronger as it prevents 'dead hours' on the airframe, engine and life limited components such as the landing gear.
How do you stay competitive as a maintenance provider?
Quite simply by offering services that clients can relate to globally. Hong Kong has always been slightly different, and now we are aiming to align it to our global network. The client pays for labour and parts, and that's it. Whilst Hong Kong undoubtedly remains an expensive place to operate, CASLs distinct advantage is its existing infrastructure that can now be leveraged with a new line of business.
How is Gama Aviation /CASL continuing to support its clients during this challenging period?
In short, be delivering what we promise. We have used our supplier relationships to ensure clients are getting best value for services that they require, even in periods where no flights are taking place, and we doing all of the things you would expect of an international business aviation services provider.
What are your expectations for the aftermarket/maintenance industry in Asia?
Demand will increase, but so will the number of companies who think it is easy to make a quick buck offering substandard maintenance services. Clients need to ensure that they are selecting reputable suppliers who can also offer best value for money. On an aircraft sale you can see the effect that this has on asset value.  A clean set of books, managed by a respected international operator, combined with a check history with a similarly placed MRO is attractive to a buyer. Simply would you buy a Ferrari that is serviced by Ferrari or one from Bob's Autos?  This is important as most people who continue to fly in the coming years will be doing so with tightened purse strings, therefore it is imperative to ensure the right money is spent in the right places. Skimping on maintenance is not a way to save money, but having the ability to select the best value suppliers will ensure maintenance spend goes further.
What can the industry expect from Gama Aviation /CASL in the coming years?
We will continue with our strategy to offer high quality, best value maintenance services in Hong Kong. Our team is doing great work at CASL, and we expect this offering to go from strength to strength as more clients see there is a great value offering available in Hong Kong. We have the benefit of two large companies behind our maintenance offering, therefore this provides some much-needed stability at a time like this. We'll also be looking to take advantage of the full range of services we can offer from the CASL facilities.
That's only 9…
The more eagle eyed of you will see that is only 9 questions, the 10th question is for you. If you have any questions relating to business aviation, aircraft management, aircraft charter, our Hong Kong operations, and our aircraft maintenance capabilities please email david.wearmouth@gamaaviation.com