Aircraft maintenance in Asia, line, base and AOG response services
Our business aviation aircraft maintenance services in Asia are operated from Hong Kong Airport. We have a BJMC strategic partnership with CASL in Hong Kong to provide leading business jet maintenance checks, services, line and base maintenance inputs and AOG response. Our 37+ years of operating, owning and maintaining business jets across the globe has meant we are ideally placed to support the growing need for excellent business aviation maintenance services in Hong Kong and the wider China and Asia regions.
Our line maintenance coverage in Hong Kong & China includes the Gulfstream G350/G450, Gulfstream G550/G650 and the Bombardier Global series of aircraft. This coverage is supplemnt with our base maintenance capabilities in conjunction with CASL in Hong Kong. In our wider maintenance support network we have base covergae in Bournemouth in the UK and across the United States. We also have further supplementary aviation services inlcuding complete interiro and exterior design services and full paint shop facility in Fort Lauderdale, Florida. We also have a dedicated design and modification team that can enhance your flying experience and airframe longevity, they are based at our base maintenance facility at Bournemouth International airport
Just a quick note to say thanks very much to all the guys for the input. A few sectors on, and all is working 100%
Business Aviation Maintenance
Line Maintenance in Hong Kong, China and Asia
Hong Kong based line maintenance.
Our line maintenance services include:


check_circle Minor checks. 


check_circle Windshield replacements.


check_circle Engine changes. 


check_circle Wheel replacements. 


check_circle Seat/in-cabin faults. 


check_circle Minor cosmetic changes. 


check_circle Bulb changes and more. 


We have line coverage for the Gulfstream G350, G450, G500, G550 and G650, along with the Bombardier Global series of aircraft.
AOG services (Aircraft on Ground)
A global team providing AOG assistance
Wherever you are we probably have engineers that aren't far away. Call or register your AOG now!
When your business jet goes AOG, call our AOG assistance team and we'll help you get your aircraft back into the air just as soon as we can evening if it's late Friday evening in Sharjah. In fact we are so good at it, we've reduced one client's charter fleet downtime by approximately 10% (to the great pleasure of the CFO). So next time why not give us a call first?
Register an AOG: Click here
Base maintenance in Hong Kong (CASL)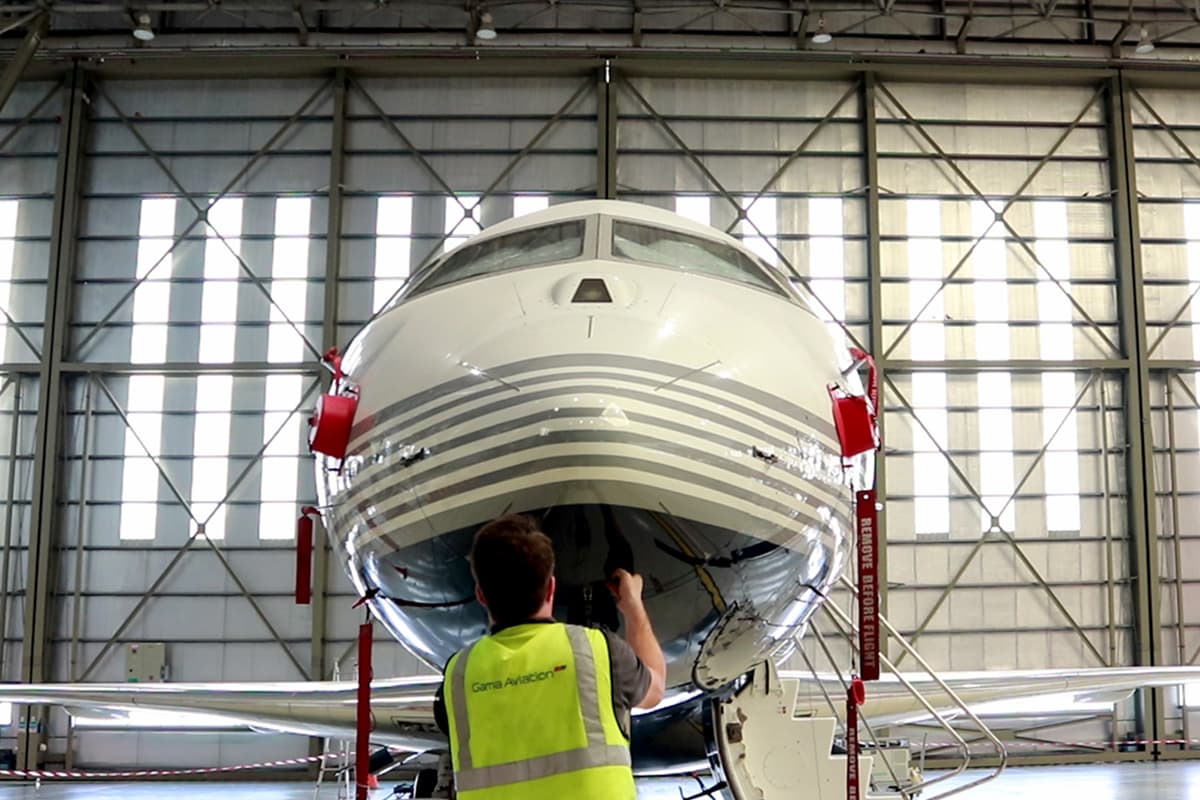 Our BJMC in Hong Kong.
Our business jet maintenance support in HONG KOng is delivered with our strategic partnership with CASL. There is no need to re-position or alter your flying schedule to incorporate coverage in Singapore or the United States. We are equally adept at covering your base maintenance requirements, be it for a Gulfstream G650, a Bombardier Global or a Bombardier Challenger.
Wider base maintenance support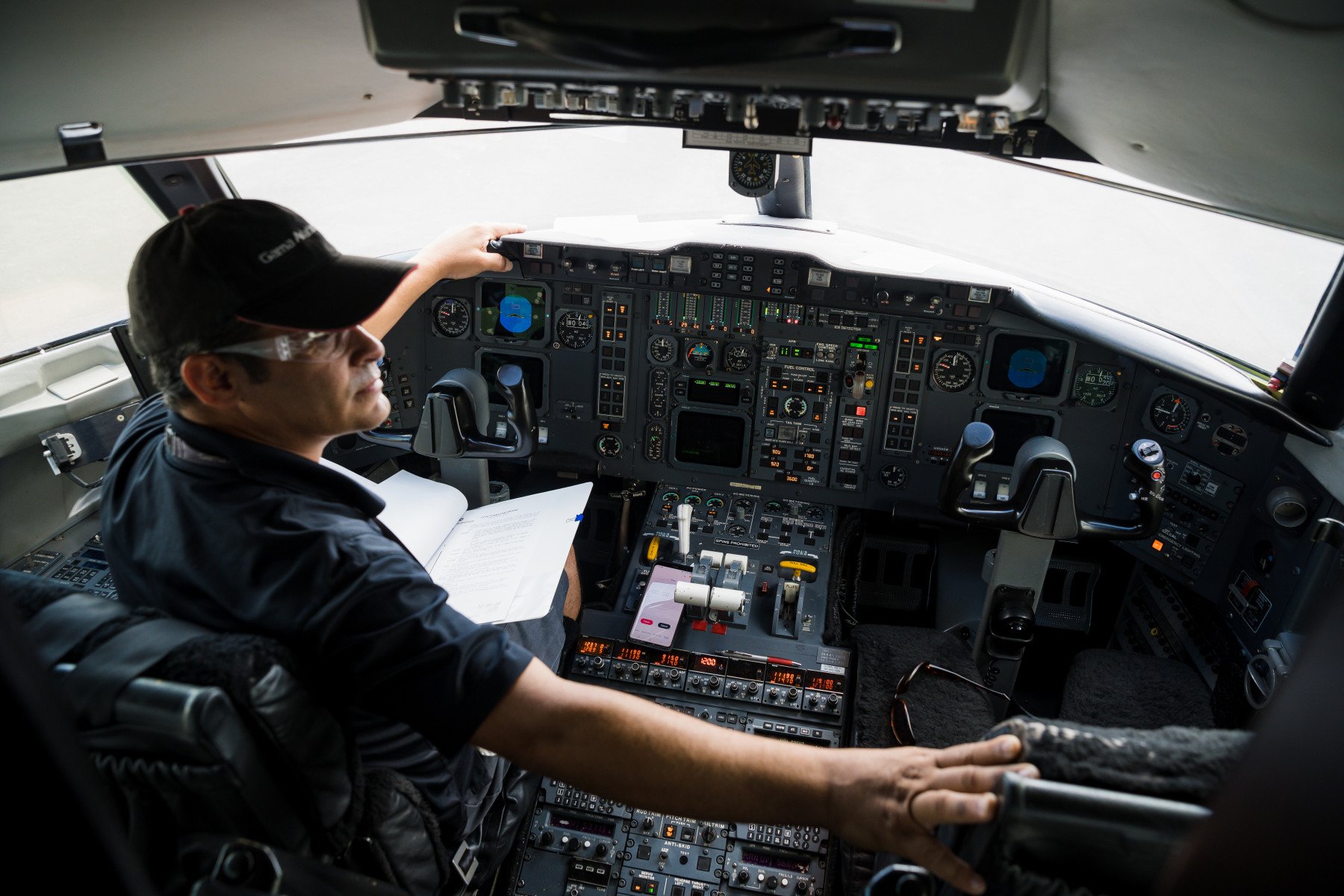 Returning your aircraft to service promptly and safely.
Whether you are looking for support with a single event or a continuous program of business jet and turbo prop base maintenance, we provide the capabilities across a wide range of certifications and approvals to bring your aircraft back online promptly and safely.
This is why we are trusted by a wide range of fleet owners to ensure their aircraft are maintained to the highest possible standards, with non-negotiable return to fleet deadlines.