Bombardier charter
We have an available charter fleet of over 50 global aircraft and within that fleet we have 15 Bombardier aircraft available in the US and Europe. These range from the Challenger 300, 601, 604, 605 to the Global XRS.

Our 'N' registered aircraft flying business jet missions under FAA part 135 (commercial) and part 91 (private) are operated by
Gama Aviation, LLC,
an associate company of Gama Aviation Plc.
Bombardier charter
Our global Bombardier charter fleet of over 50 aircraft includes 15 Bombardier aircraft.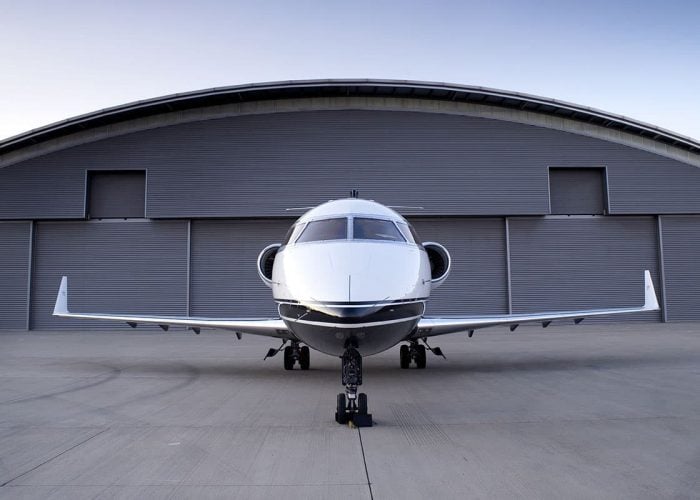 Bombardier charter aircraft
| Bombardier type | Base location | Capacity (PAX) | High speed | Range (nm) |
| --- | --- | --- | --- | --- |
| Bombardier Challenger 300 | BFI (US) | 8 | 541 mph | 3,100nm |
| Bombardier Challenger 300 | HPN (US) | 9 | 541 mph | 3,100 nm |
| Bombardier Challenger 300 | UGN (US) | 9 | 541 mph | 3,100 nm |
| Bombardier Challenger 601 | VNY (US) | 9 | 528 mph | 3,020 nm |
| Bombardier Challenger 601 | HPN (US) | 10 | 528 mph | 3,0202nm |
| Bombardier Challenger 604 | BFI (US) | 10 | 562 mph | 3,718 nm |
| Bombardier Challenger 604 | STL (US) | 8 | 525 mph | 4,118 nm |
| Bombardier Challenger 604 | STL (US) | 8 | 525 mph | 4,118 nm |
| Bombardier Challenger 604 | TEB (US) | 9 | 525 mph | 4,118 nm |
| Bombardier Challenger 604 | SJC (US) | 9 | 562 mph | 3,718 nm |
| Bombardier Challenger 604 | NCE (FR) | 9 | 562 mph | 3,718 nm |
| Bombardier Challenger 605 | CHO (US) | 12 | 541 mph | 4,500 nm |
| Bombardier Challenger 605 | SDL (US) | 11 | 541 mph | 3,970 nm |
| Bombardier Global 5000 | PBI (US) | 10 | 575 mph | 6,750 nm |
| Bombardier Global 5000 | STL (US) | 11 | 580 mph | 5,200 nm |