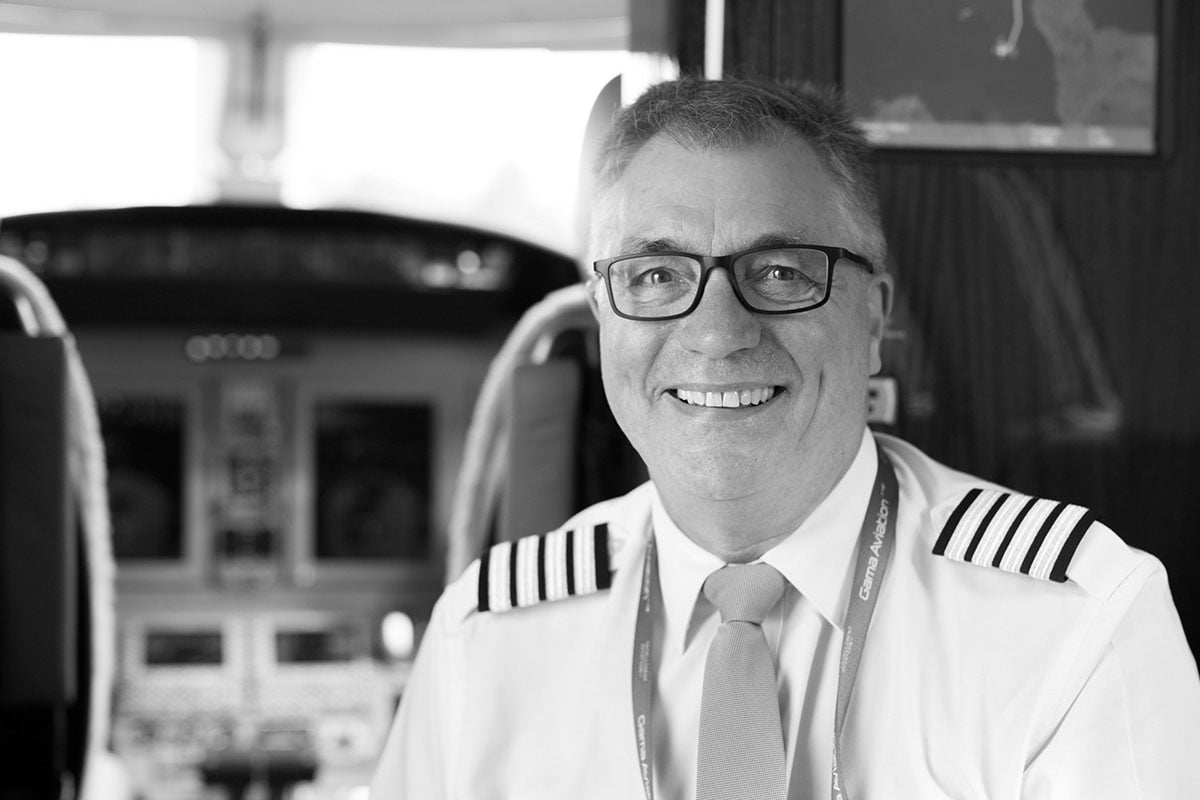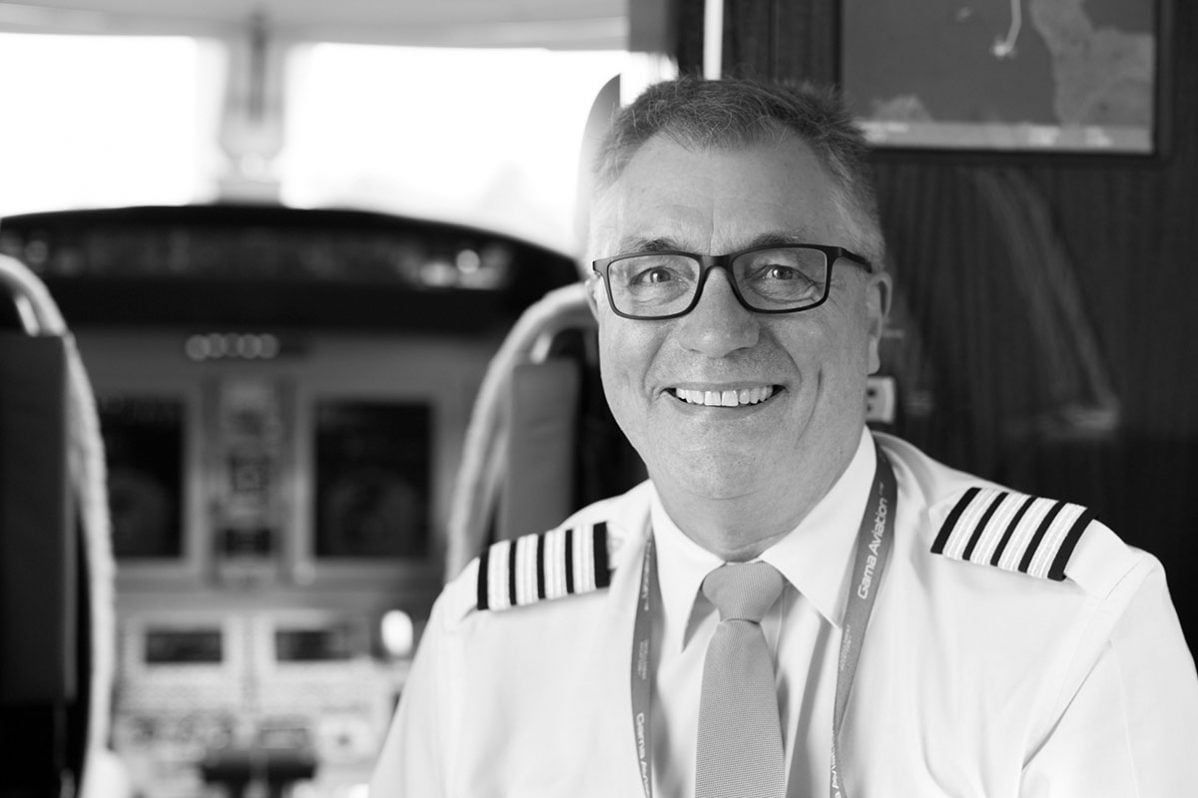 Captain Pedley achieves Master Aviator award.
Captain Tim Pedley presented Master Aviator award
Captain Pedley, who heads our Jersey fleet, becomes one of the first European recipients of FlightSafety International's Master Aviator award.
May 11, 2022 – Gama Aviation is pleased to recognise the outstanding commitment of Captain Pedley in attaining the Master Aviator award. The award, attained through additional training by FlightSafety International is beyond the stringent requirements placed by the company on its flight crew, identifies enhanced technical flight skills as well as additional safety competencies.
/ Captain Tim Pedley commented: "My primary role is to ensure the safety of those onboard and therefore any additional training that can enhance my ability to deliver that role is absolutely worth undertaking. At an individual, fleet and company level it can only serve to drive standards ever higher, which directly translates, in my opinion, to safer flying."

/ Boris Wolstenhome, Managing Director, Business Aviation: "Captain Pedley is an example of the standards we are setting. Safety is a given in all our flight operations, however Captain Pedley's, diligence in furthering his studies and skills is testament to his drive to excel. The Master Aviator award is tribute to this, and I thank him for setting a very high standard for fleet captains."
"Our Master Aviator program consists of challenging training that expands skills and prepares aviators to react correctly to a broad range of demanding, unexpected situations," said a spokesperson for FlightSafety International.
"To become a Master Aviator, trainees must complete a series of advanced pilot training courses and their choice of electives to gain a deeper knowledge of fixed-wing aircraft or helicopter, advance professional development, enhance safety, and strengthen all aspects of a flight department." For more information on FlightSafety's Master Aviator Program, click here.