Going 'glass' with the Garmin G1000.
The G1000 is a glass cockpit avionics suite designed for OEM or custom retrofit installation on a range of business aircraft. It is a seamlessly integrated package that makes flight information easier to scan and process. Its revolutionary design brings new levels of situational awareness, simplicity and safety to the cockpit.
The Garmin G1000 is the upgrade to your flying experience.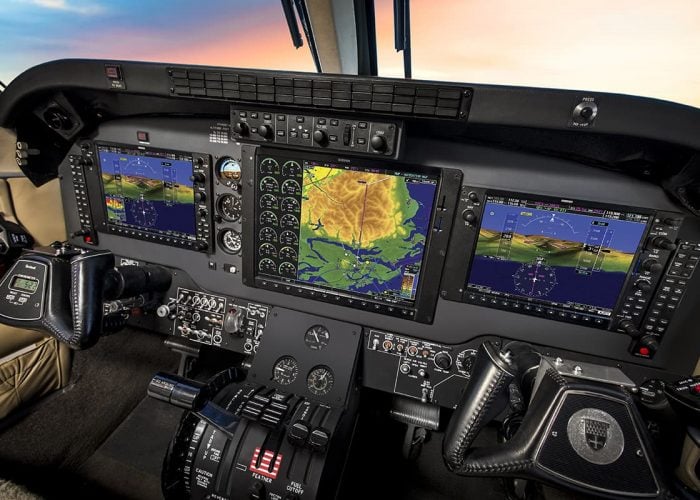 Garmin G1000 glass cockpit
Is it time to evolutionise your flight deck and reinvigorate an older airframe? If you are thinking about it

check_circle Reduce pilot fatigue and increase situational awareness
check_circle Removes the vast majority of troublesome dials and switches aka "steam gauges"
check_circle Assistance in protecting residual values.
check_circle Allows for ADS-B Out compliance
check_circle Digital autopilot integration
Or to arrange a call with one of our avionics team:
phoneArrange a call
Still unsure of the value of going glass?
Harry Lees, our principal European avionics consultant has over four decades of experience working across various types. He considers the move to 'glass' as an excellent upgrade path for older aircraft, particularly in line with recent mandatory navigation changes. Here's why…