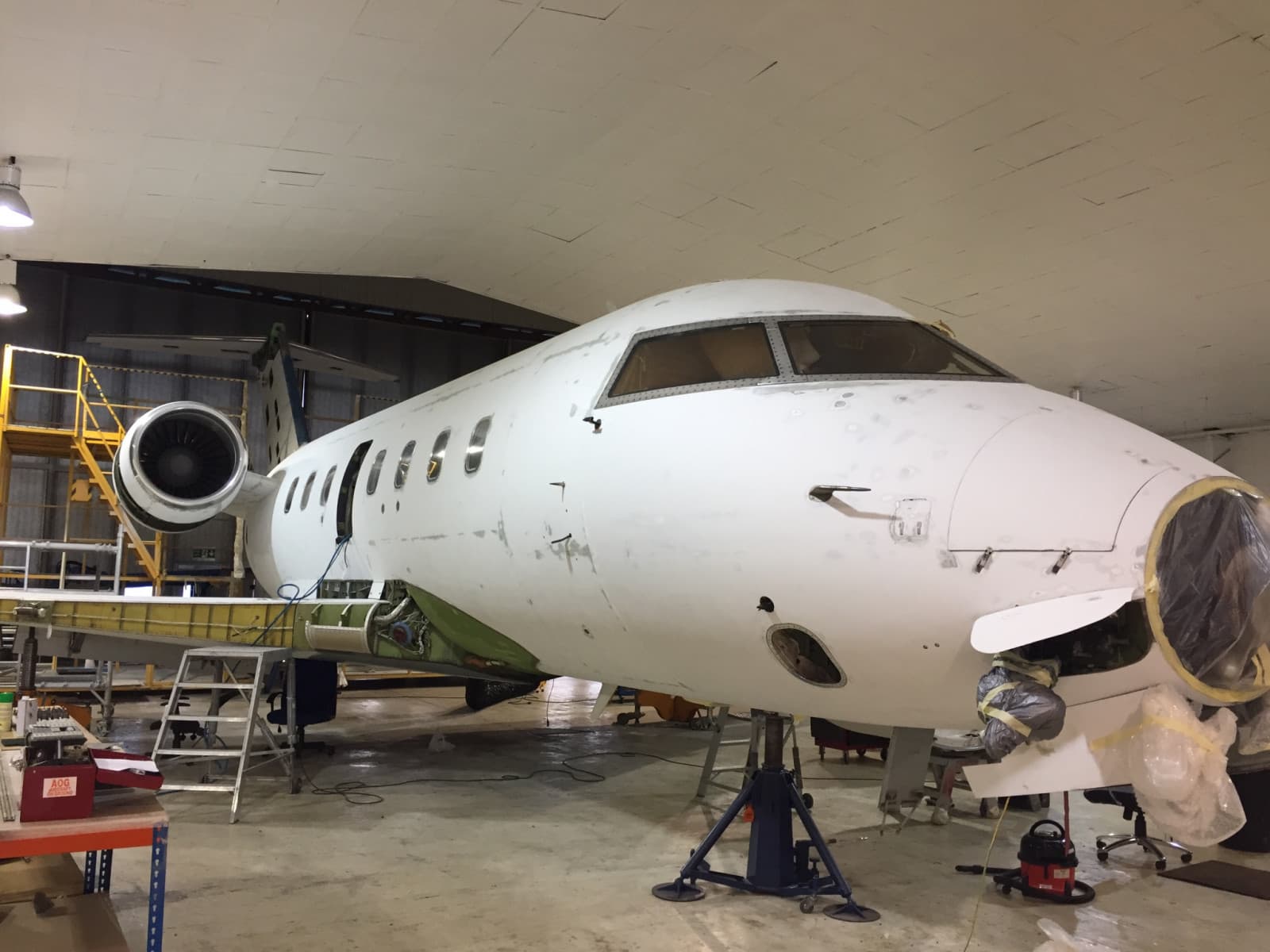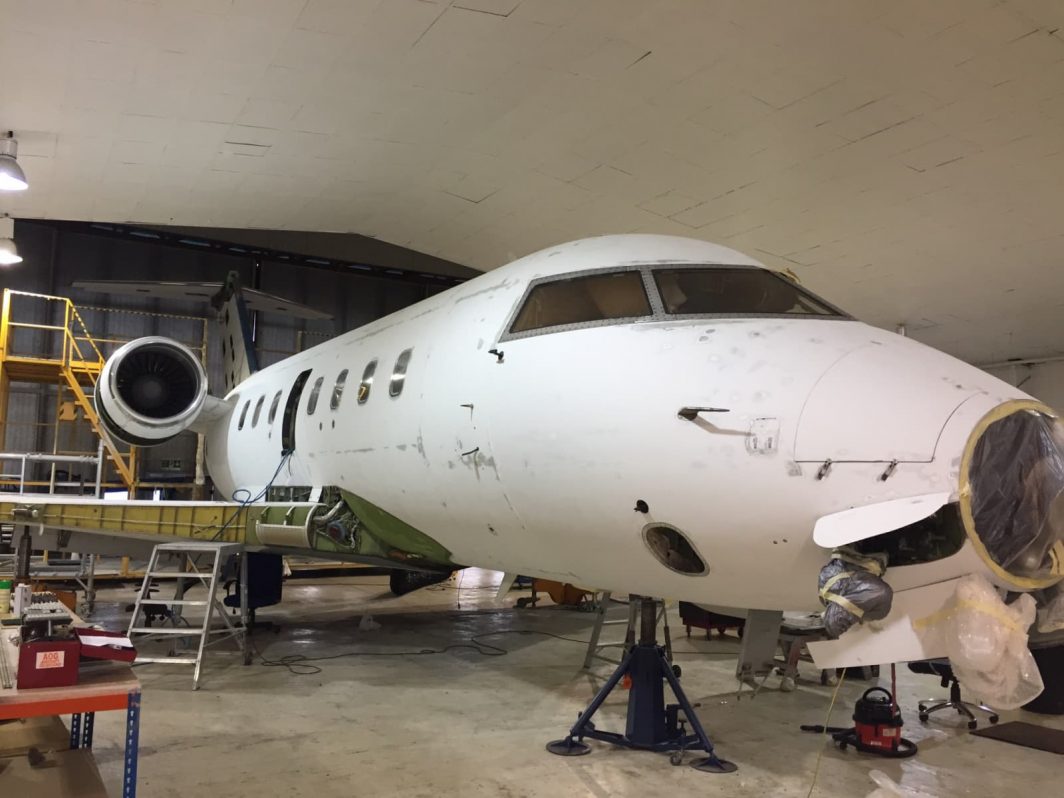 Challenger 604 96 month check & refurbishment
Gama Aviation's Oxford (UK) base maintenance facility completes Challenger 604 96 month check and refurbishment.
Oxford, UK, 29th March 2018 – Gama Aviation Plc, the global business aviation services company, is pleased to announce the completion and delivery of a major 96-month check and refurbishment of a Bombardier Challenger 604.
The check, completed on-time and on budget, is one of the most thorough in the aircraft's lifespan requiring landing gear, airframe and structural inspections. Added to this the client required an update to the interior of the aircraft and a livery change on re-application of paint after the check.
Scott Corbett, Base Maintenance Manager, Oxford commented: "This work was undertaken on behalf of one of our most valued clients who have stringent quality standards and a high attention to detail. Every square inch of this aircraft has been examined, checked and re-checked to meet the aircraft's 96 month inspection requirements. Inside re-upholstered seats, carpets and other interior detailing has given the aircraft a new lease of life. This was a labour of love that demonstrated the team's passion for the Challenger 600 series; something that is evidenced in a complete lack of defects / squawks in the 100 or so hours the aircraft has already flown."
Scott McVicar, Managing Director, Europe Ground commented: "Oxford has had an amazing 2017, growing its volume of repeat business and increasing its capability. This project was particularly pleasing as it combined all of our capabilities at Oxford allowing timelines to be streamlined and the aircraft returned to service without delay."
Gama Aviation's Oxford Airport facilities represent the European operations centre of excellence for business jet maintenance. Line and Base maintenance approvals cover the Bombardier Challenger 604/5, Challenger 850 and Global series, Cessna Citation XLS and Mustangs and the Hawker series across a wide variety of registries including EASA, FAA and Isle of Man.