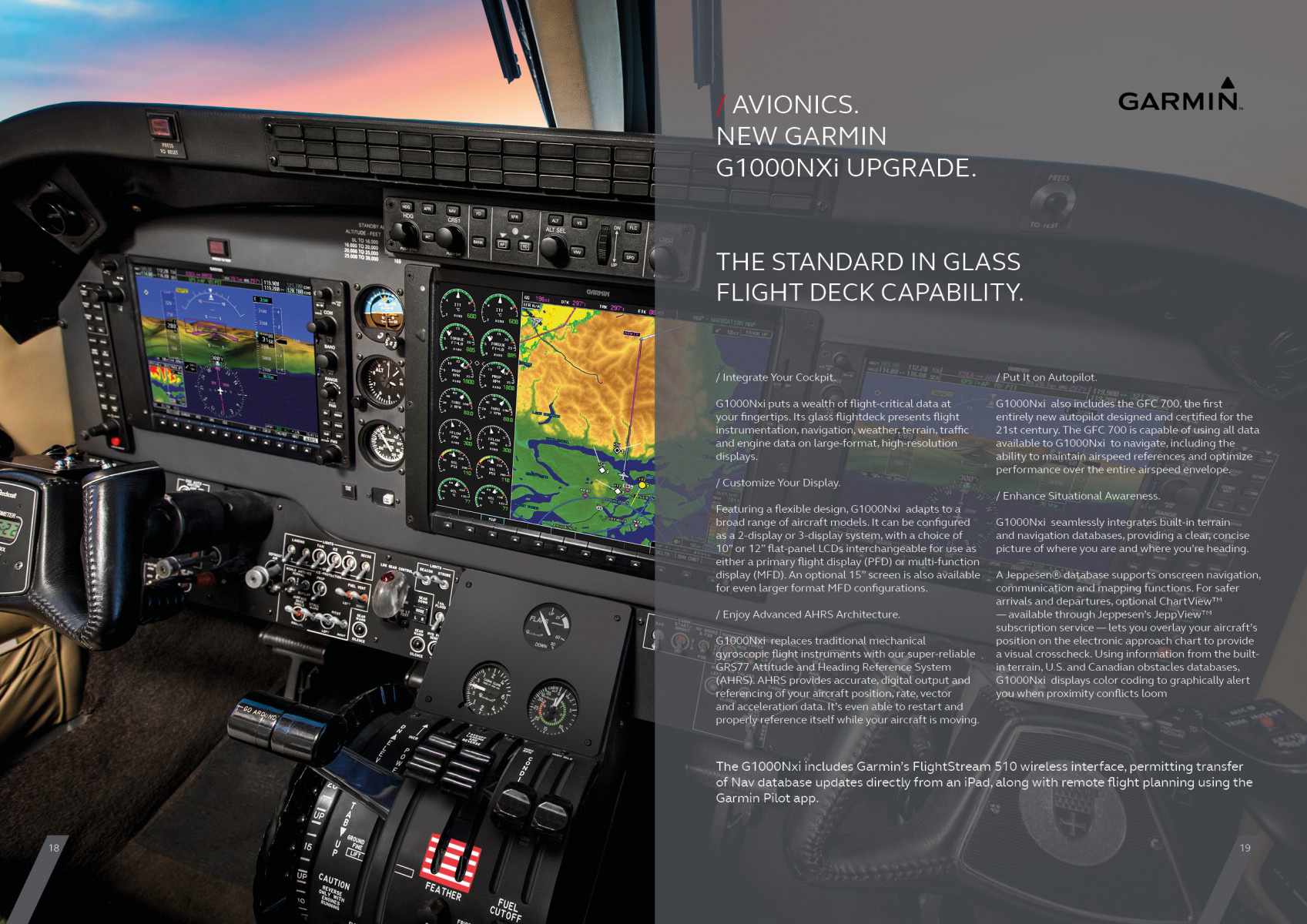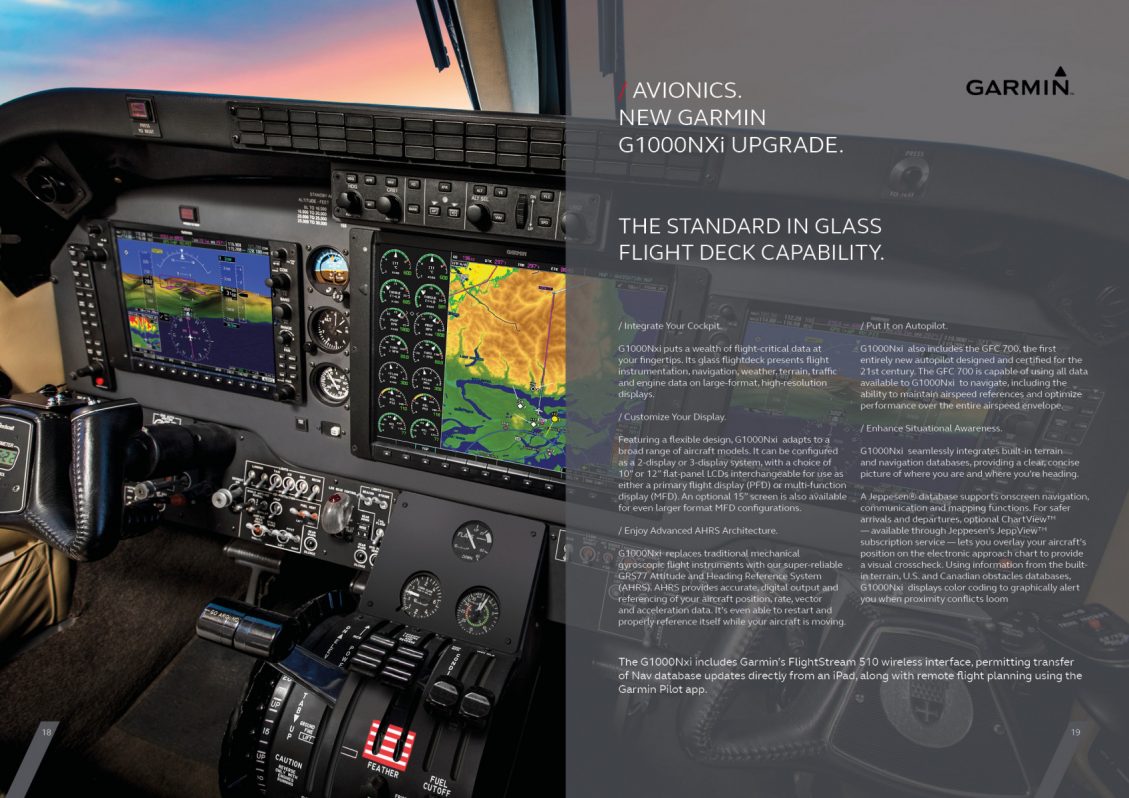 King Air and Garmin G1000NXi upgrade
Avionics Upgrade, new Garmin G1000NXi upgrade for the King Air platform.
The Garmin G1000NXi puts a wealth of flight-critical data at your fingertips. Its glass flight deck presents flight instrumentation, navigation, weather, terrain, traffic and engine data on large-format, high-resolution displays.
The G1000NXi includes Garmin's FlightStream 510 wireless interface, permitting transfer of Nav database updates directly from an iPad, along with remote flight planning using the Garmin Pilot app.
The G1000NXi allows you to…
Integrate your cockpit
Customise your display
Enjoy advanced AHRS architecture
Put it on autopilot
Integrates enhanced situational awareness
Please see the G1000NXi upgrade page from our King Air maintenance pack.
For further details on our full maintenance capabilities please go to our King Air maintenance page or see our King Air Maintenance details.
Alternatively if you would like to discuss this or any other King Air maintenance requirements please call, Paul Bristow, Engineering Director on 01202 013712.