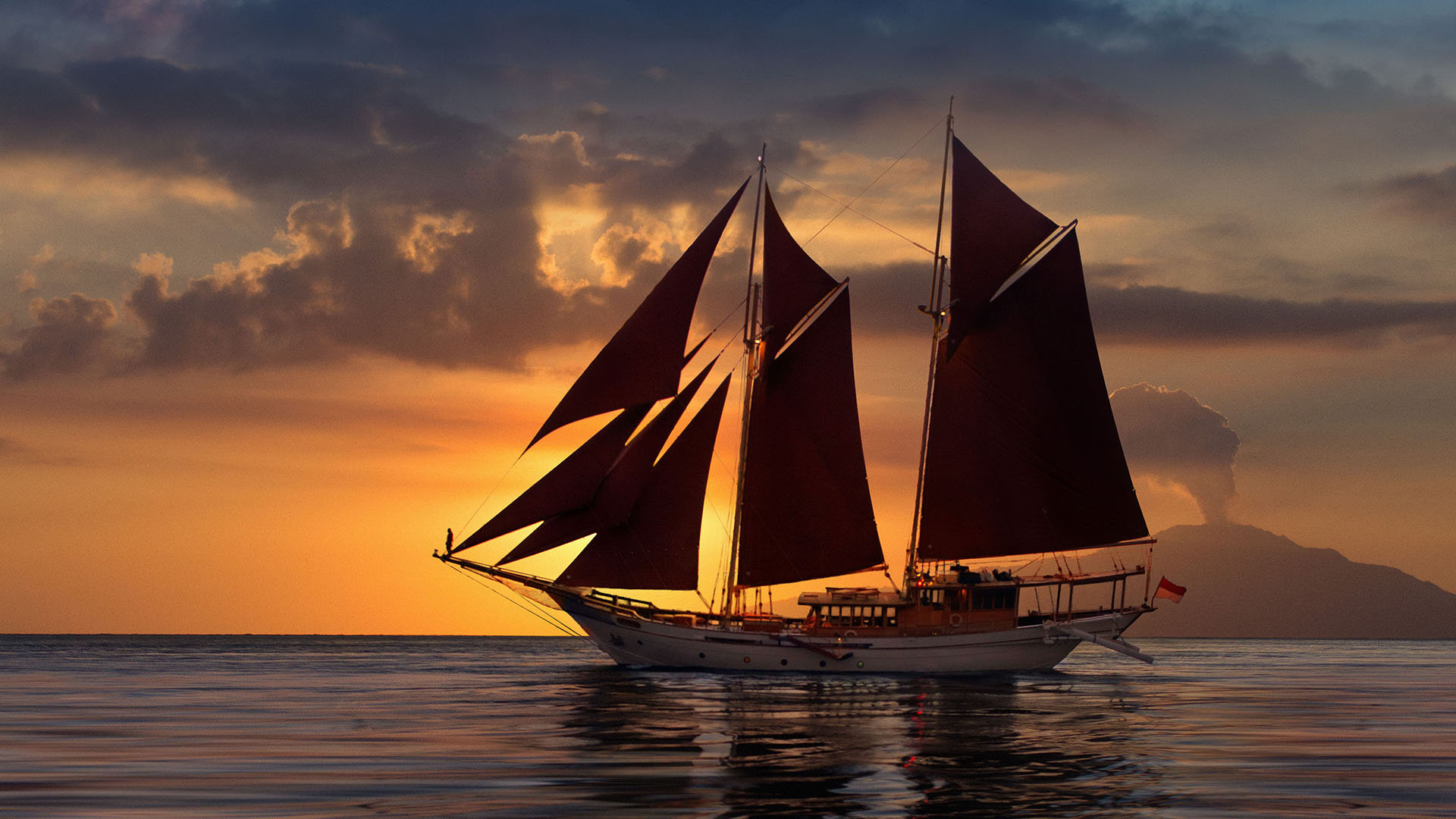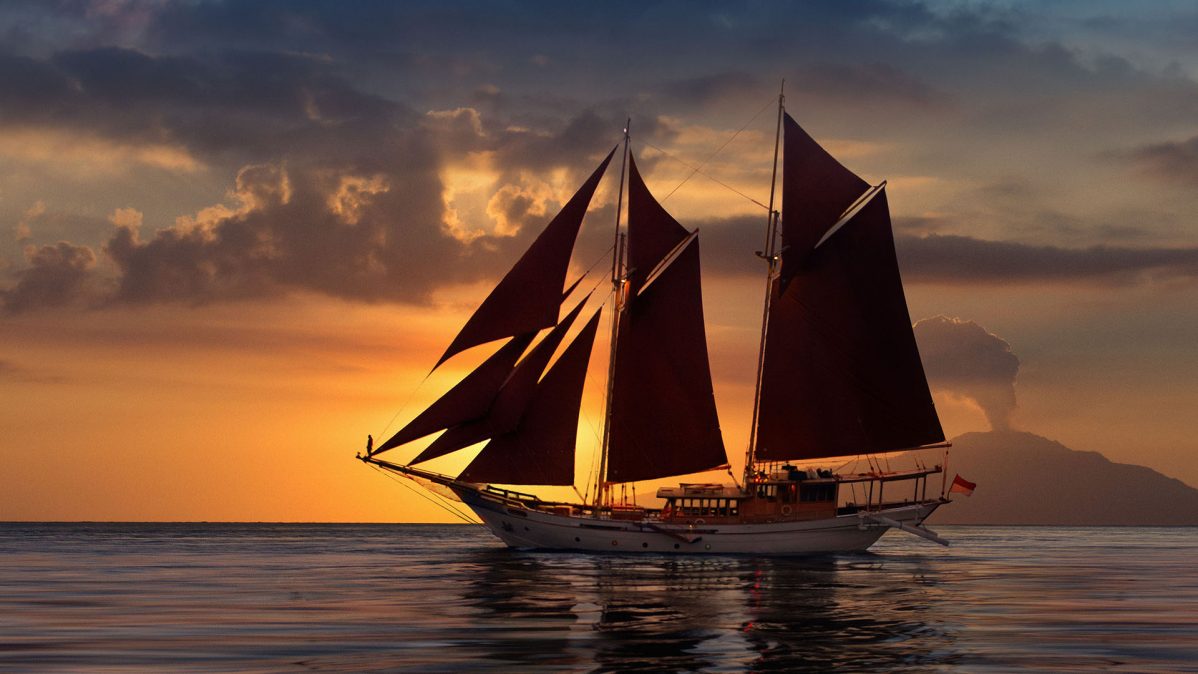 Indonesia. Paradise Found
Paradise found.
Named after the magical boat of Indonesian legend, the unique and stunning Silolona was the brainchild of Patti Seery. A friend of Momentum, Patti is a fascinating American lady who has lived in Indonesia for over 20 years. With determination, she designed and managed Silolona's entire build. With almost no experience this was no mean feat. But she was driven by an absolute passion for perfection.
The build makes for an incredible tale, complete with sacrificial slaughter and ritual, an engine room plan sketched out in chalk on the bulkheads, and plenty of just-in-time fixes. She was built according to local ancient traditions, with each plank aligned as near as possible to how it had been in nature and with intricate ceremonies before launch.
We genuinely feel that the harmony of the culture, and courage and determination of Pattie, run through every piece of wood which went to make this incredible vessel. The boat was born with a happy soul and everyone who has the pleasure of travelling on her feels the boat is part of the incredible environment you're travelling through.
A dedicated crew of 17 are genuinely only happy when you are. Everything comes accompanied by a warm and unrelenting smile. Local dishes are simply extraordinary, all served as you journey through some of the most beautiful and beguiling islands on Earth.
Silolona is quite simply the perfect way to explore, snorkel and dive the remote islands of Indonesia and beyond. She will allow you to experience the many magical and remote corners of this special part of the world.