Air ambulance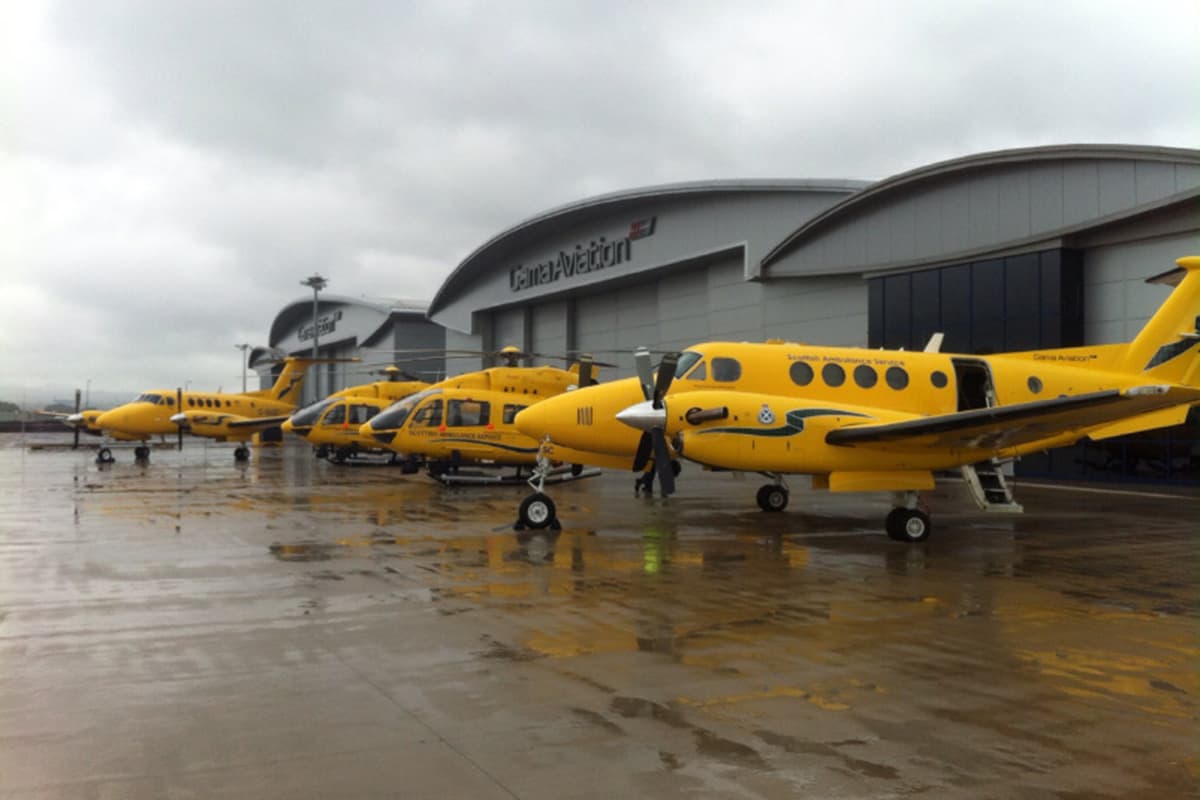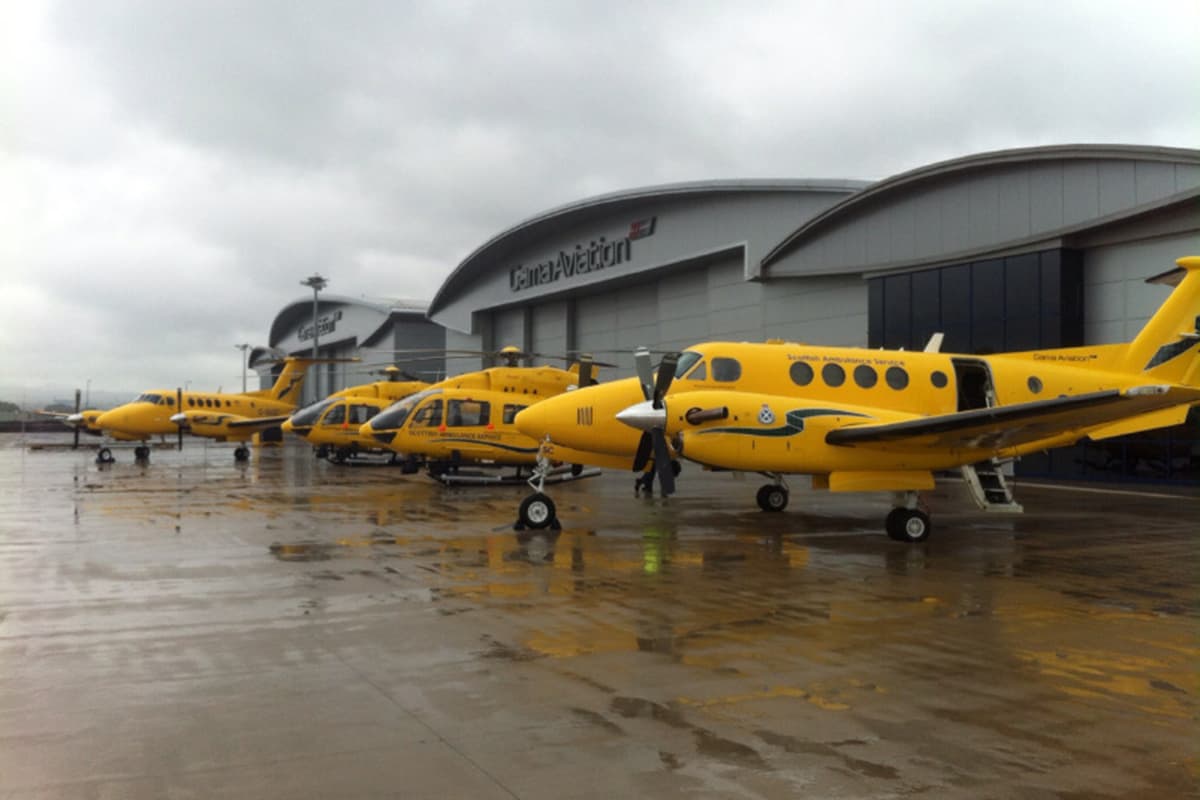 Long term partnership support
For over 25 years, the Scottish Ambulance Service, part of Scotland's National Health Service (NHS), has trusted us to deliver speed and absolute reliability. From the Beechcraft King Air we provided in 1993 to the entire Scottish Air Ambulance fleet of fixed and rotary wing aircraft today, we currently perform over 4000 emergency air ambulance missions per year. Our aircraft have dedicated air ambulance cabin interiors designed by us in conjunction with Scottish Ambulance Service incorporating the latest medical stretcher and patient loading systems along with a number of new technological enhancements.
As part of the contract we provide Air Ambulance support for:

check_circle Two Beechcraft King Airs comprising of major and line maintenance & support
check_circle A third, multi-role King Air relief aircraft, with twin Lifeport capability
check_circle Two EC145 helicopters*
* Services provided by a contracted third party.
Interested to learn more about of work in this area?
phoneArrange a call back with the team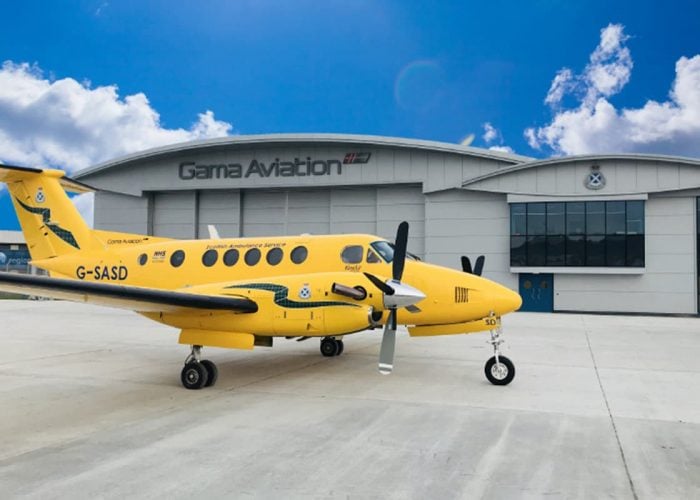 Vital and timely operational support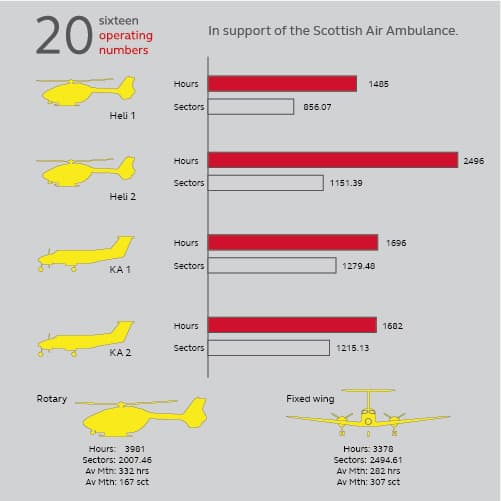 Typical air ambulance support services
Air support:
check_circle Flight crew recruitment & training
check_circle Flight operations & planning
Interested to learn more about of work in this area?
phoneArrange a call back with the team
Glasgow: Air Ambulance HQ
Our £8 million, two hangar facility operates as an MRO and FBO facility servicing fleet operators, with Hangar 2 dedicated to the Scottish Air Ambulance HQ operation

check_circle Hangarage
check_circle Business jet ground handling
check_circle Line maintenance
check_circle Private jet FBO services
Read more about the facility here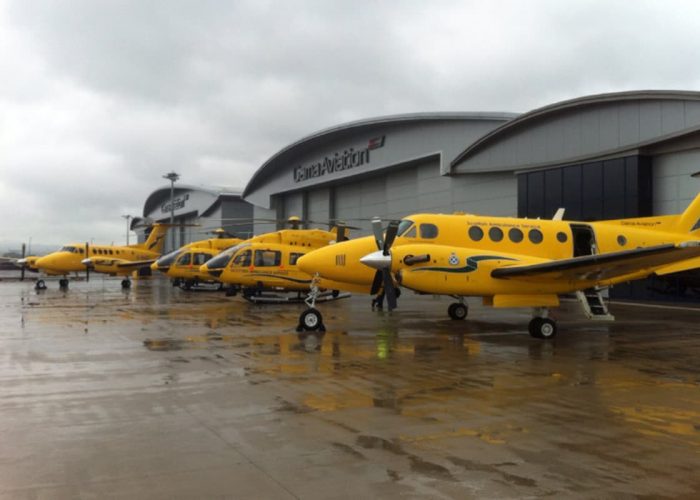 Aberdeen: Regional support centre
Our newest purpose built facility is at location at Aberdeen International Airport. Aberdeen provides support to the Scottish Ambulance Service, with one of the fleet King Airs being based there. The facility also offers support for third party retail clients, with:

check_circle Hangarage
check_circle Business jet ground handling
check_circle Line maintenance
check_circle Private jet FBO services
Read more about the facility here