Webinar Series
Insights Webinar Series
1: CAMO: Aviation assets in time of distress.
CAMO: Keeping Aviation assets compliant in time of distress from Gama Aviation on Vimeo.
Hosted by: Mike Bennett, Group Communications Exec
Lead contributor: Martin Bell, MD FlyerTech
Recorded: Thursday 4th June, 2020 (2pm UK)
2: How clean is COVID clean
Hosted by: Azra Thomas, Marketing Manager (US Ground) : Lead contributor: Zach Vardaman, Director of Appearance Standards
Recorded: Thursday 21st May, 2020 (2pm UK)
Future Insights webinar series broadcasts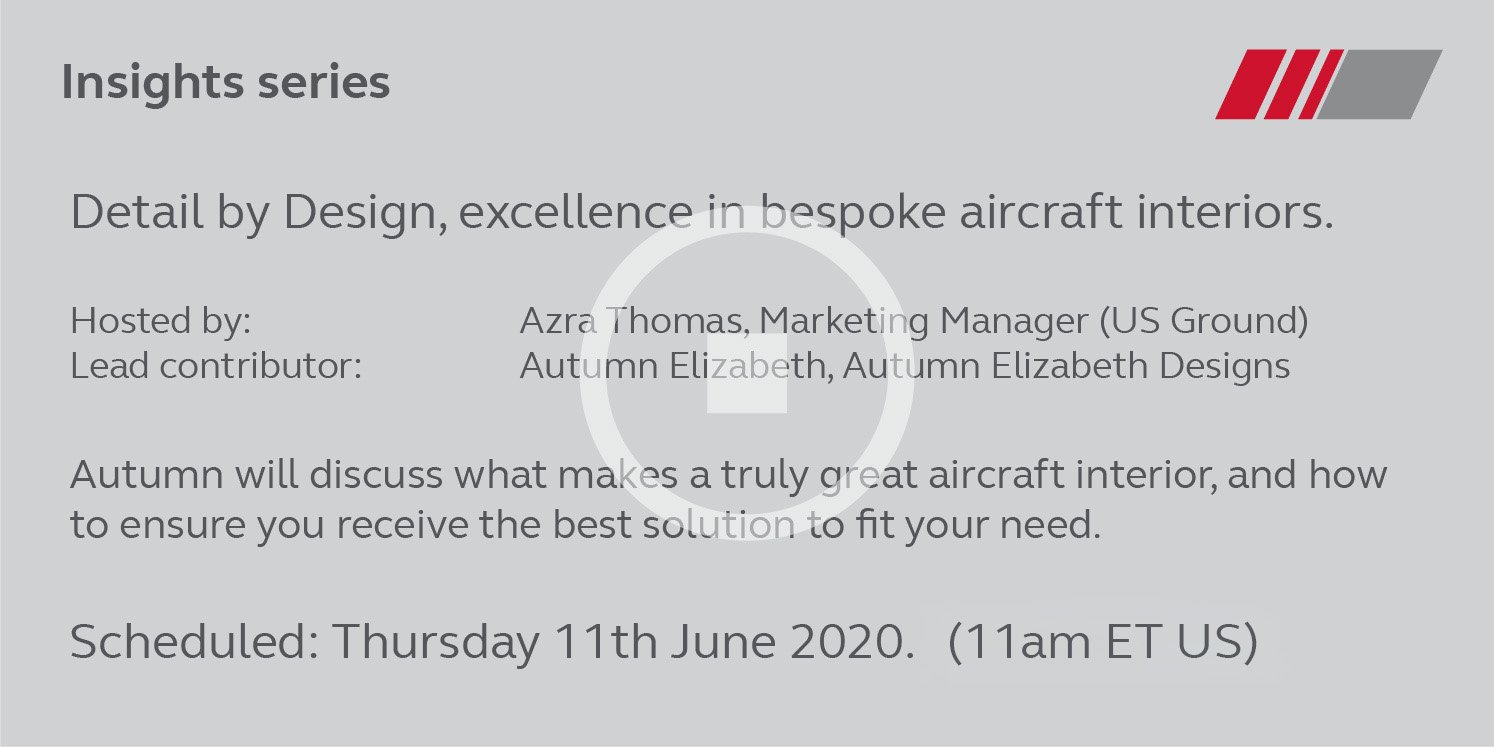 3: Detail by Design, excellence in bespoke aircraft interiors.
Hosted by: Azra Thomas, Marketing Manager (US Ground)
Lead contributor: Autumn Elizabeth Design
Scheduled: Thursday 11th June, 2020 (11am ET:US)