Returning your aircraft to service promptly and safely.
Whether you are looking for support with a single event or a continuous program of base maintenance, we provide the capabilities across a wide range of certifications and approvals to bring your aircraft back online promptly and safely.
This is why we are trusted by a wide range of fleet owners to ensure their aircraft are maintained to the highest possible standards, with non-negotiable return to fleet deadlines. This includes the UK's Ministry of Defence and Scottish Ambulance service, two time critical organisations that demand quality.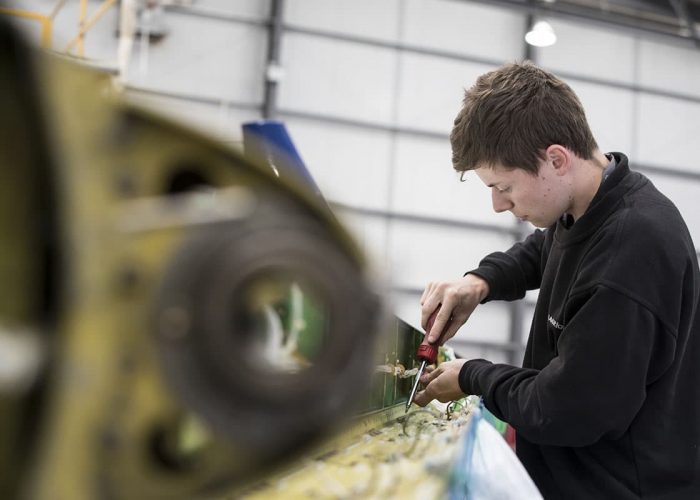 Base maintenance services you can trust
With a large network of bases it is likely that a slot will be available at a convenient location for your aircraft, eliminating the need for unnecessary ferry flights. With more sites opening up, we are focused on bringing our base maintenance facilities ever closer to your aircraft.
Typical services available from our centres of excellence are:

check_circle up to 96 month checks
check_circle cabin refurbishment
check_circle painting (UK facility)
check_circle avionics upgrades
check_circle role changes
check_circle primary structural repairs
A quick guide to our base maintenance coverage*
| Location | OEM coverage* | Contact individual locations |
| --- | --- | --- |
| Palm Beach (US) | All FAA registered types but limited instrument, radio, airframe, powerplant interventions | phoneArrange a call back |
| Farnborough (UK) | Beechcraft King Air series, Beechcraft Premier 1 | phoneArrange a call back |
| Oxford (UK) | Premier 1, King Air 90/200/300, Challenger 601, Challenger 604/605, Global series, Citation 510 Mustang, Hawker 400/400A/400T, Hawker 1000A/1000B, Hawker 750/800XP/850XP/900XP, Hawker 700/800. | phoneArrange a call back |
| Glasgow (UK) | Beechcraft King Air series | phoneArrange a call back |
| Hong Kong** | Gulfstream G350 / 450, G500/G550 and G650 / G650ER, Bombardier Global series | phoneArrange a call back |
*Subject to availability. Certifications vary per base however EASA, FAA, Isle of Man, Cayman & Bermudan are typical. **Maintenance services provided by our sister company, CASL.