Aviation ground technical training.
We provide high-quality, flexible and cost-effective aviation ground technical training that is fully EASA compliant. Courses in a comprehensive range of ground subjects are available at our training centre at Fairoaks Airport and our own facility at Glasgow International Airport.
Please contact us regarding alternative locations and bespoke courses. Pricing and bulk bookings are available on request.

Technical training enquiry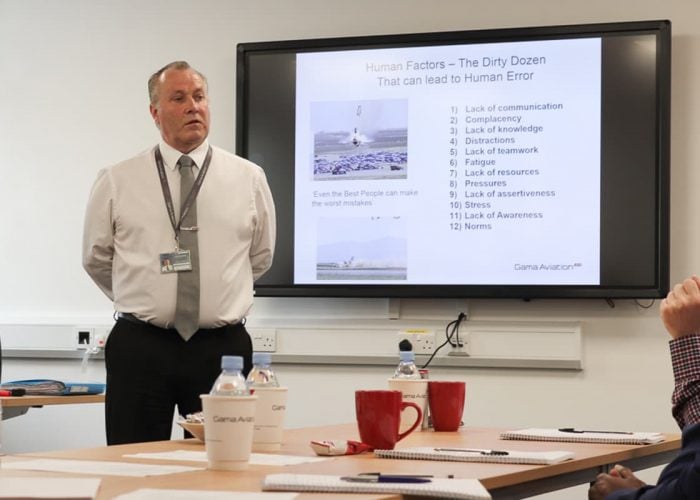 Aviation ground technical training; course modules.
I want to express my thanks for your courses last week. During my 18 year flying career, I have attended many courses, but none as informative or enjoyable as yours. Your enthusiasm and professional energy cut through the usual 'seen it all before', reading from PowerPoint nonsense and kept the content focused and relevant. The jammy dodgers also helped enormously! I would greatly appreciate your contact details to discuss a few career points which were informally mentioned last week.
format_quote
Gareth Griffiths: Freelance Pilot
Type rating landing training
As an EASA license holder, prior to the completion of your Type Rating, you are required by regulation to complete your Type Rating Landing Training – also known as 'Base Training'.
Gama Aviation is one of the few Approved Training Organisations (ATO) to offer this specialist training on a range of aircraft types which are listed below. Our flexible solution includes supplying an instructor, in addition to completing the training at a convenient location to you.
Alternatively, if you can provide your own TRI, we can arrange for their Induction to our ATO. Please contact us to discuss further should this be the case.

Find out more