Welcome to Gama Aviation Signature
Our passion is your mission.
Our business has been growing steadily over the last 6-7 years in the US. Specializing in charter, aircraft management and maintenance. The operation provides turn-key solutions for a variety of private individuals and fleet managers; the largest of which is Wheels Up. The Shelton HQ is the home of Gama Aviation Signature and contains the Legal function, Group Finance, Aircraft Management, Aircraft Charter and the operations teams for the US.
As the hub of all our US air operations, Gama Aviation Signature provides the following services on behalf of all facilities located around the country:

The US charter and managed fleet is operated by Gama Avaition Signature with the maintenance division of the business is operated by Gama Aviation (Engineering) Inc.
Gama Aviation Signature offer a comprehensive coast-to-coast aircraft, fleet management and charter service, incorporating:
check_circle Maintenance All aircraft are maintained in accordance with applicable regulations and the manufacturer's maintenance program.
check_circle Crew services Professional flight crews are assigned to each managed aircraft, following in-depth interviews and a comprehensive medical examination.
check_circle Training All pilots receive classroom and simulator training on the organization's procedures and policies for both owner and charter operations.
check_circle Safety All pilot training programs are regularly reviewed and revised to ensure that policies address operational needs while providing the highest level of safety.
check_circle Flight operationsAll flight operations personnel are responsible for scheduling and dispatching of both owner and charter flights.
check_circle Accounting servicesAll aircraft billings are checked to ensure proper current charges, and to identify each specific flight-related expense.
Find out more here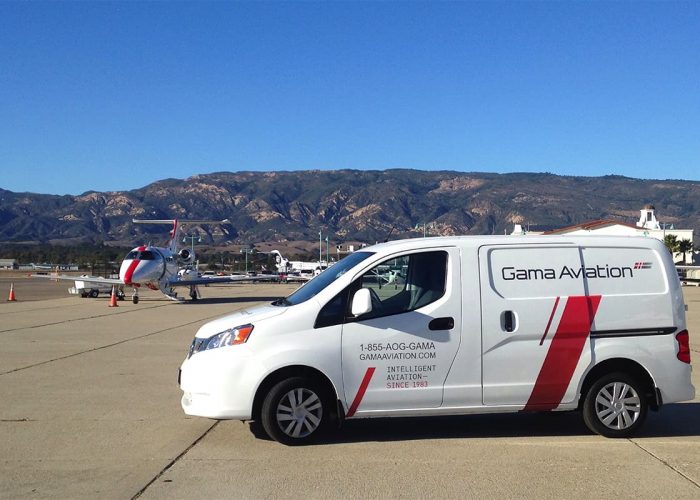 Our US maintenance facilities include:
| Location | Address | Contact |
| --- | --- | --- |
| Bridgeport (BDR) | Sikorsky Memorial Airport, 700 Great Meadow Road, Stratford, CT 06615 | (203) 337-4600 |
| Bedford (BED) | L.G. Hanscom Field, Hangar 13, Suite 2000, Bedford, MA 01730 | (781) 278-9958 |
| Dallas (DAL) | 7515 Lemmon Avenue, Bldg J, Dallas, TX 75209 | (469) 729-9359 |
| Denver (DEN) | Denver International Airport, 8500 Peña Blvd, Denver, CO 80249 | (203) 337-4600 |
| White Plains / Westchester (HPN) | 136 Tower Road, Hangar M, White Plains, NY 10604 | (914) 468-6530 |
| Las Vegas (LAS) | 245 E. Tropicana Avenue, Suite 120, Las Vegas, NV 89119 | (702) 998-6700 |
| Chicago Midway (MDW) | Midway International Airport, 5943 Central Avenue, Chicago, IL 60638 | (855) 264-4262 |
| Milwaukee (MKE) | General Mitchell International Airport, 5480 S Howell Avenue, Milwaukee, WI 53207 | (203) 337-4600 |
| Palm Beach Int'l (PBI) | Palm Beach International Airport, 3867 Southern Blvd, West Palm Beach, FL 33406 | (561) 689-1390 |
| Atlanta, Peachtree (PDK) | DeKalb-Peachtree Airport, 2000 Airport Road, Atlanta, GA 30341 | (203) 337-4600 |
| Portland Int'l (PDX) | Portland International Airport, 7000 NE Airport Way, Portland, OR 97218 | (203) 337-4600 |
| San Jose (SJC) | San Jose International Airport, 373 Martin Avenue, Santa Clara, CA 95050 | (203) 337-4600 |
| St. Louis (STL) | Lambert-St. Louis Int'l Airport, 5995 James S. McDonnell Blvd, St. Louis, MO 63134 | (203) 337-4600 |
| Teterboro (TEB) | Teterboro Airport, 200 Fred Wehran Drive, Teterboro, NJ 07608 | (201) 288-4011 |
| Van Nuys (VNY) | Van Nuys Airport, 1600C Roscoe Blvd, Van Nuys, CA 91406 | (818) 400-6562 |
Services available from the team in Shelton
Aircraft charter
Aircraft management
Aircraft maintenance

Charter flights, private jets, jet charters, private planes from Shelton, Connecticut, New York, East & West Coast United States.

Executive jet management, biz jet management, private jet management, jet aircraft management, executive aircraft management, corporate fleet management in Shelton, Connecticut, New York, East & West Coast United States.

Private owners
Aircraft management
Fleet management
EASA Part-NCC

Executive jet maintenance, biz jet maintenance, private jet companies, jet aircraft maintenance, executive aircraft maintenance in Shelton, Connecticut, New York, East & West Coast United States.

Business jet maintenance
Line maintenance
'N' registered aircraft flying business jet missions under FAA part 135 (commercial) and part 91 (private) are operated by
Gama Aviation, LLC,
an associate company of Gama Aviation Plc.