Putting the artistry back into business jet interiors.
Available at our brand new base at Fort Lauderdale Executive Airport our team promises to add comfort and style to your aircraft with a modern, updated interior. We provide complete custom refurbishing and modification services for business jet interiors from custom galleys to complete seat upgrades and interior redesigns.
Whether it is upgrading carpeting, air stairs, runners, cabinetry, fixtures or entertainment systems, we strive to deliver elegant, creative and functional aircraft interior solutions to our customers. Our on-site business jet interior design department is stocked with hundreds of upholstery samples, carpet types, laminates and metal plating samples to meet a wide range of customer tastes and needs.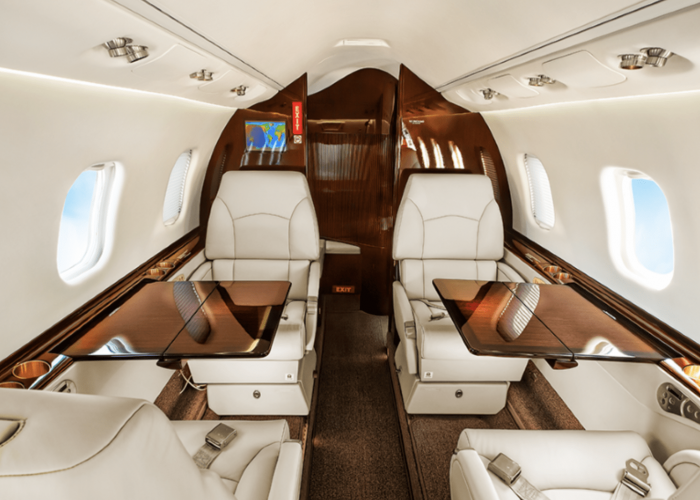 Creating business jet interiors that wow
Even in a business jet interior, seats, cabinetry and carpets can have seen better days; and in a world where first impressions count the quality of your interior can affect more than just your Part 135 charter revenue.
Help is at hand with our Fort Lauderdale team, who are on hand to transform your business jet interior from 'so-so' to 'wow'. Arrange a call to find out more about the following services:

check_circle Inspirational design services
check_circle Carpeting
check_circle Air stairs
check_circle Runners
check_circle Cabinetry
check_circle Fixtures or entertainment systems
For more information please arrange a call with one of our team.
phoneArrange a call