When the unexpected happens, look no further for assistance.
From cosmetic repairs, a broken windshield or a bulb replacement, you can rely on our line maintenance team's expertise and fast response to return your aircraft to service in the shortest time possible, safely.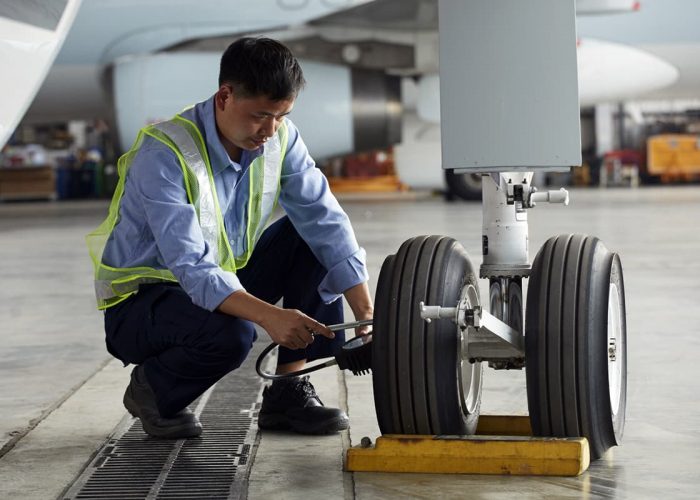 Our line maintenance network
With a wide network of bases at high volume airports, mobile support teams filling the gaps and pre-positioned spares inventory, we have the delivery capability to deal with a host of line maintenance requirements, across a wide range of types and certificates.

check_circle Minor checks
check_circle Windshield replacements
check_circle Engine changes
check_circle Wheel replacements
check_circle Seat / in-cabin faults
check_circle Minor cosmetic changes
check_circle Bulb changes
A quick guide to our line maintenance coverage
| Location | OEM coverage* |
| --- | --- |
| Hong Kong & China | Gulfstream G350 / 450, G500/G550 and G650 / G650ER, Bombardier Global series |
| Bournemouth, UK | Premier 1, King Air 90/200/300, Challenger 601, Challenger 604/605, Challenger 850, Global series, Citation 560XL/XLS, Citation 510 Mustang, Legacy 600 series, Hawker 400/400A/400T, Hawker 1000A/1000B, Hawker 4000, Hawker 750/800XP/850XP/900XP, Hawker 700/800. |
| US locations | Full line maintenance support from 15 stations and 32 mobile support teams. Locations are: BDR, BED, DAL, DEN, HPN, LAS, MDW, MKE, PBI, PDK, PDX, STL, TEB, VNY. |
| Sharjah | Bombardier Challenger 604/5 series, Bombardier Global series, Bombardier Learjet 60, Embraer Legacy 600/650, Boeing BBJ and Beechcraft King Air series. |
*Subject to engineer availability.  Certifications vary per base however EASA, FAA, Cayman & Bermudan are typical.