Join one of the most talented aviation engineering teams in the UK
Do you want to grow your engineering skills? Work in an environment that develops talent and creates opportunity? If so look no further. We are looking for applicants across a wide range of roles to join our successful, growing European maintenance business based at Bournemouth International Airport.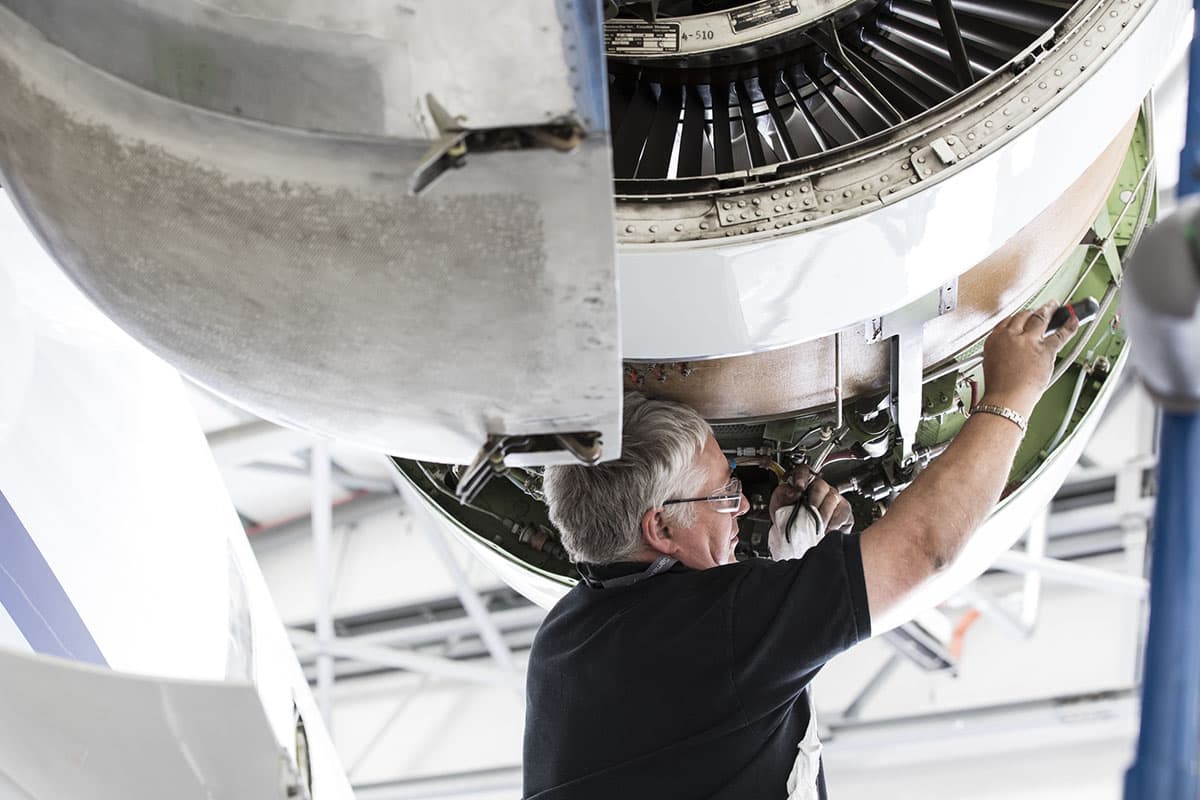 Join a great team
We need world-class aviation engineer talent to retain our reputation for excellence. In return you'll work and learn from some of the best aviation engineers in the business with the ability to travel, train and even teach the next generation.
Committed to our values; 'experts', 'performance driven' and 'client focused' each member of the team is passionate about their work their clients' mission. This commitment regularly requires members of the team travel to various parts of the world maintaining 'their' aircraft. For those with a greater sense of adventure, our AOG teams are often despatched to far flung airports to meet-up with colleagues and spares to bring a business jet back to service.
Although our aviation engineers at Bournemouth have come from far and wide with deep experience in maintaining turbo props and business jets around the world, we recognise the need for constant training. This is facilitated through our Part 147 school as well as OEM courses delivered in Canada, the US, Hong Kong and France. We spend approximately $10 million annually on training our people around the world.
Would you like to add and grow your skills and talents?
Current vacancies
Why join Gama Aviation?